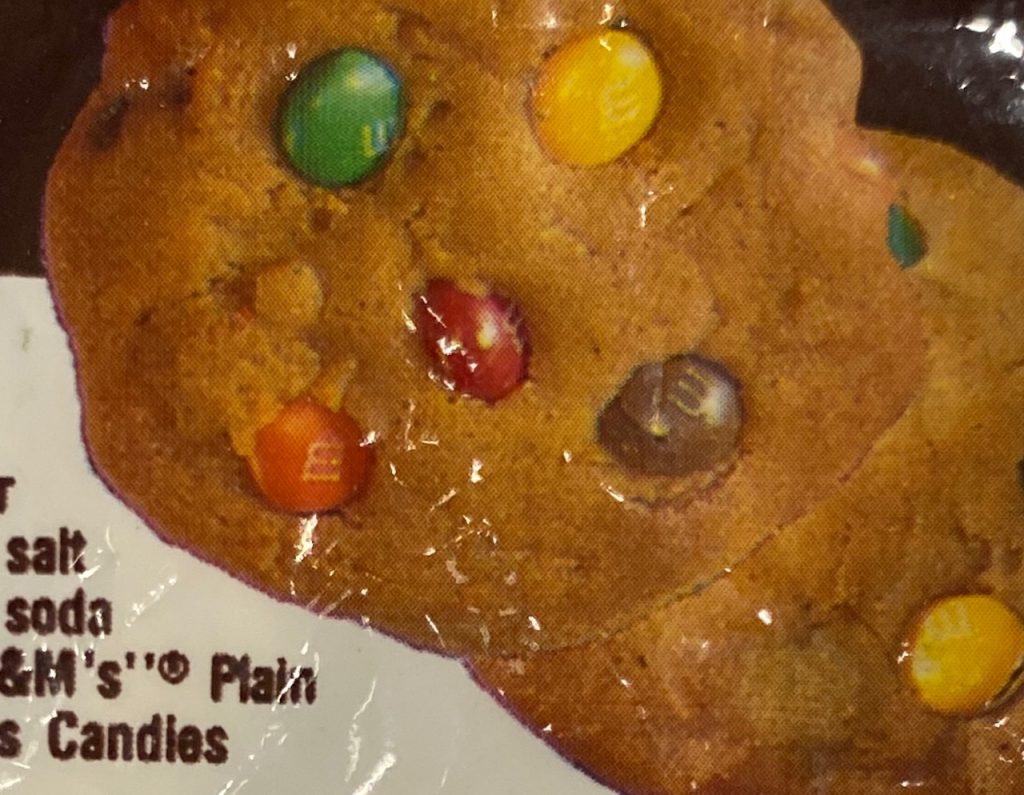 Prep Time: 15 min
Cook Time: 12 min
Number of Servings: 72
Brief Description
Cookies made with M&M's.
Number of Servings:
Only quantities of ingredients are changed; recipe Directions below will not reflect those changes.
Ingredients:
1 cups - butter or margarine
1 cups - packed light brown sugar
1/2 cups - sugar
2 - eggs
2 teaspoons - vanilla
2 1/4 cups - flour
1 teaspoons - salt
1 teaspoons - baking soda
1 1/2 cups - M&M's plain chocolate candies
Directions:
Heat oven to 375 degrees F.
Beat together sugars and shortening until light and fluffy. Blend in eggs and vanilla.
Add combined flour, baking soda and salt. Mix well. Stir in 1/2 cup of candies.
Drop dough by rounded teaspoonfuls onto greased cookie sheet. Press 2 or 3 additional candies into each cookie.
Bake for 10 to 12 minutes or until golden brown.