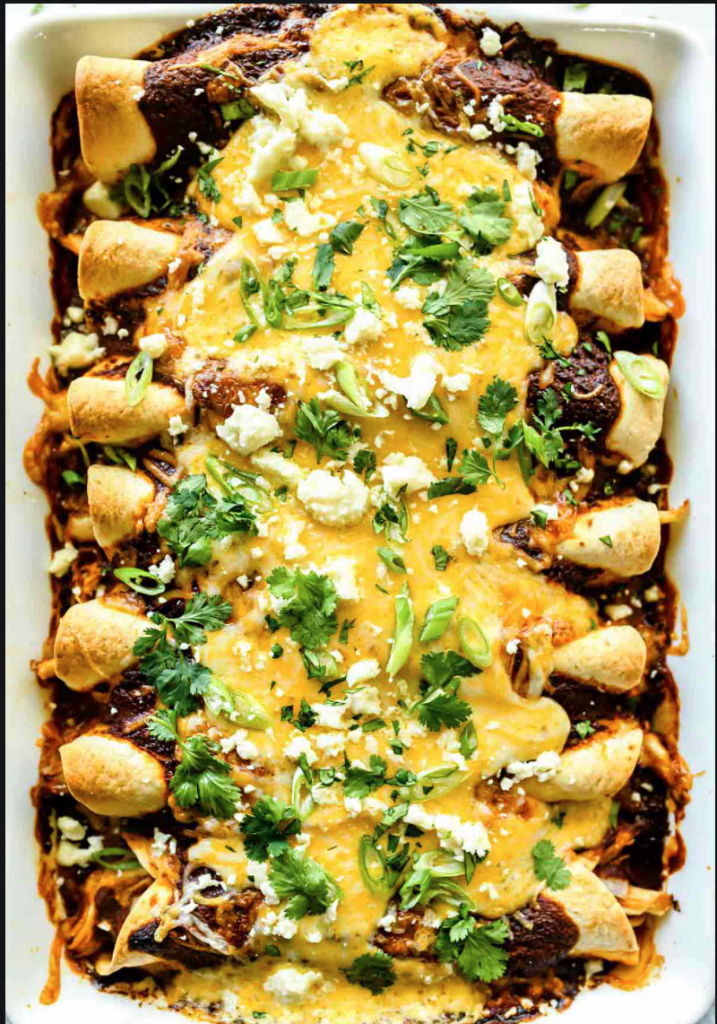 Number of Servings:
Brief Description
Holidays are meant for cheat meals
Ingredients:
2 cups - Mole Sauce
3 cups - Shredded Chicken, cooked
1 cups - Monterey Jack cheese, shredded
1 cups - Oaxaca cheese, shredded
12 - Corn Tortillas
FOR THE TOPPING
- Mexican Crema
- Cotija cheese and queso fresco
- Fresh Cilantro, chopped
- Avocado, diced
Directions:
Cooking directions:
1. Preheat oven to 350 degrees F. Warm corn tortillas on a hot skillet for a few seconds on each side, or fry them lightly in oil, then place on a paper towel lined plate to soak up excess grease.
2. Pour 1/4 cup of mole sauce into the bottom of a 9x13'' pan. Fill each corn tortilla with a handful of chicken and a sprinkle of cheese, then roll tightly, and place seam side down in the pan.
3. Pour remaining mole sauce over the top. Bake for 20-25 minutes.
4. After baking sprinkle the chopped avocado, cilantro and drizzle with Mexican crema.
Brief Description
Holidays are meant for cheat meals
Print Recipe