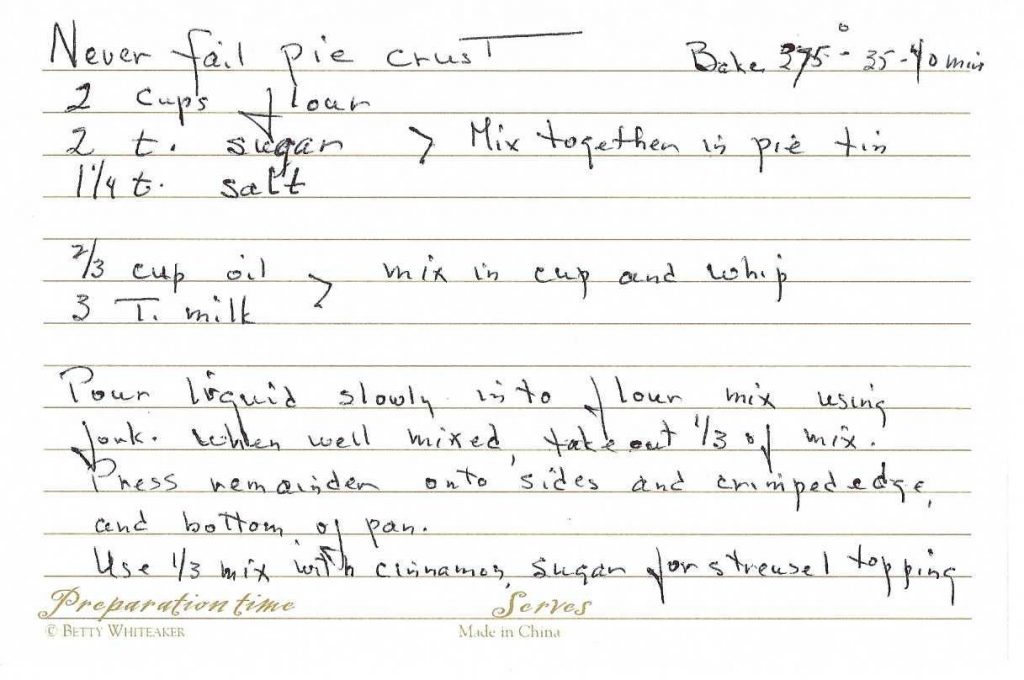 Ingredients:
2 cups - Flour
2 teaspoons - Sugar
1 1/4 teaspoons - Salt
2/3 cups - Oil
3 tablespoons - Milk
Directions:
Mix the flour, sugar and salt together in pie tin.
Mix the oil and milk in a cup and whip.
Pour liquid slowly into flour mix using fork. When well mixed, take out 1/3 of mix. Press remainder onto sides and crimped edge and bottom of pan.
Use 1/3 mix with cinnamon and sugar for streusel topping.
Bake at 375° for 35 to 40 minutes.