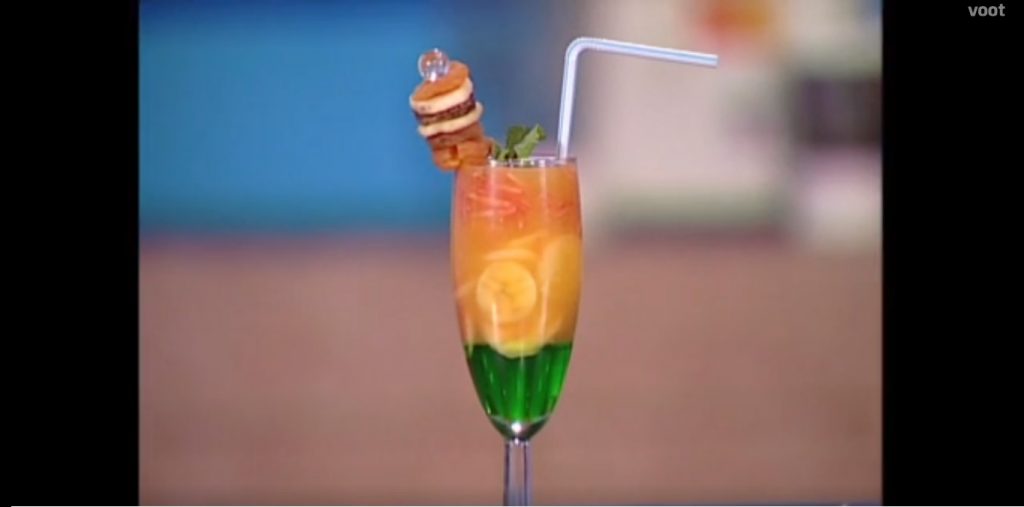 Ingredients:
1 cups - Orange Juice
1 teaspoons - Lemon Juice
2 teaspoons - Khas Syrup
1/2 pieces - Banana, Slices
- Grated Apple, Mixed with Rose Syrup
2 leaves - Mint
Directions:
Mix orange and lemon juice.
In a glass, add khas syrup, orange juice (by spoon so won't mix), banana slices, grated apple and mint.
Serve.