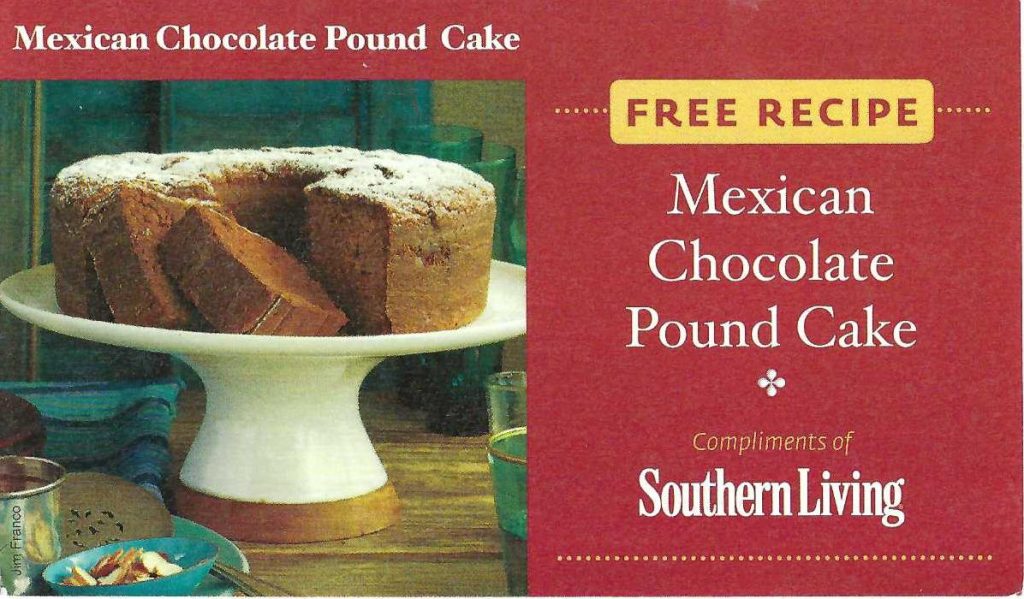 Cook Time: 1 hour(s) 10 min
Number of Servings: 16
Number of Servings:
Only quantities of ingredients are changed; recipe Directions below will not reflect those changes.
Ingredients:
8 ounces - Semisweet Chocolate Baking Squares, chopped
1 cups - Butter, softened
1 1/2 cups - Granulated Sugar
4 - Large Eggs
1/2 cups - Chocolate Syrup
2 teaspoons - Vanilla Extract
2 1/2 cups - All Purpose Flour
1 teaspoons - Ground Cinnamon
1/4 teaspoons - Baking Soda
1/8 teaspoons - Salt
1 cups - Buttermilk
- Powdered Sugar, optional
- Toasted sliced almonds, garnish
Directions:
1. Preheat oven to 325°. Microwave chocolate baking squares in a microwave-safe bowl at HIGH for 1 minute and 15 seconds or until chocolate is melted and smooth, stirring at 15 second intervals. Beat butter at medium speed with a heavy-duty electric stand mixer 2 minutes or until creamy. Gradually add granulated sugar, beating 5 to 7 minutes or until light and fluffy. Add eggs, 1 at a time, beating just until yellow disappears after each addition. Stir in melted chocolate, chocolate syrup and vanilla until smooth.
2. Combine flour, cinnamon, baking soda and salt; add to butter mixture alternately with buttermilk, beginning and ending with flour mixture. Beat at low speed just until blended after each addition. Pour batter into a greased and floured 10-inch (14-cup) tube pan.
3. Bake at 325° for 1 hour and 10 minutes or until a long wooden pick inserted in center of cake comes out clean. Cool in pan on a wire rack 10 to 15 minutes; remove from pan to wire rack, and let cool completely (about 1 hour and 30 minutes). Sprinkle with powdered sugar, if desired. Garnish, if desired.