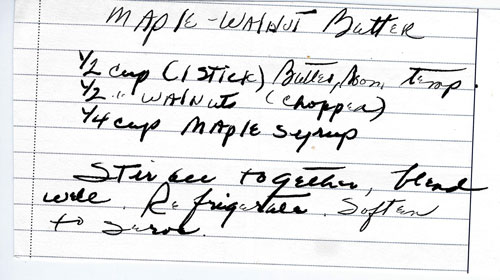 Prep Time: 10 min
Number of Servings: 4
Brief Description
Sweet butter with walnuts.
Number of Servings:
Only quantities of ingredients are changed; recipe Directions below will not reflect those changes.
Ingredients:
1/2 cups - butter, at room temperature
1/2 cups - chopped walnuts
1/4 cups - maple syrup
Directions:
Stir all ingredients together, blending well.
Refrigerate. Soften to serve.