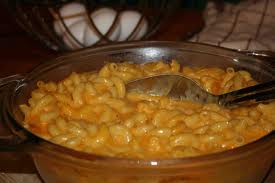 Prep Time: 10 min
Cook Time: 5 min
Number of Servings: 5
Brief Description
Deliciously cheesy.
Number of Servings:
Only quantities of ingredients are changed; recipe Directions below will not reflect those changes.
Ingredients:
1/4 cups - butter
1/4 cups - Milk
1/4 cups - cheese powder, (in the last drawer of the freezer condo in the store)
Directions:
Add all ingredients in sauce pan and mix well. Add noodles.
Brief Description
Deliciously cheesy.
Main Ingredient:
Powdered Cheese
Source
Macaroni and Cheese awesomeness
Print Recipe