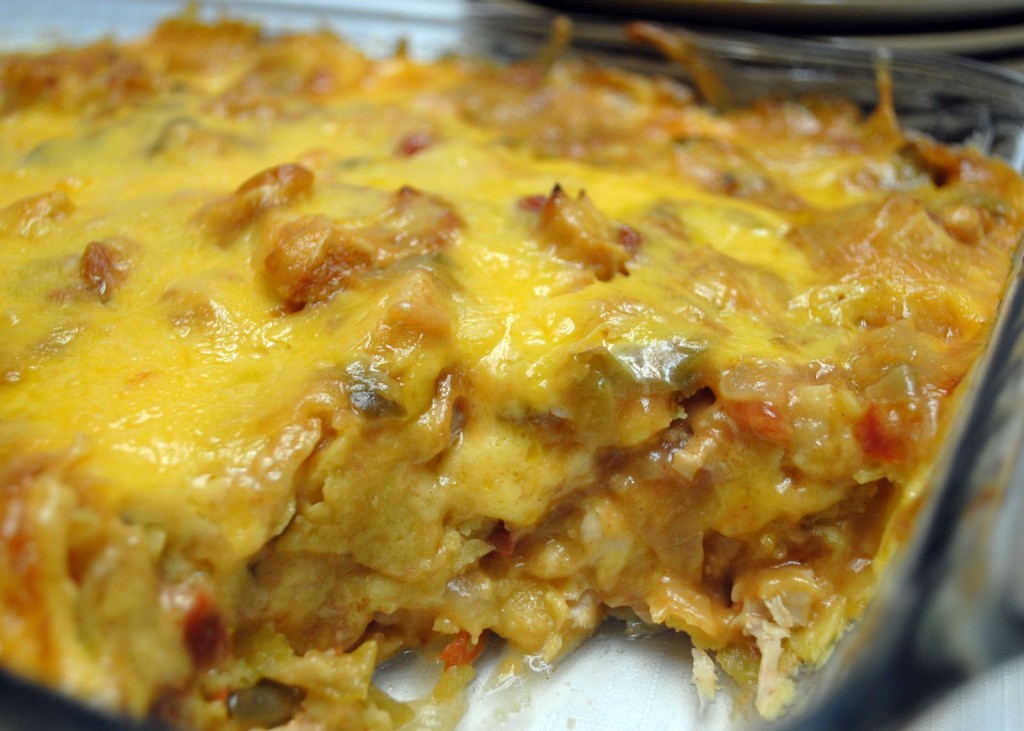 Prep Time: 30 min
Cook Time: 40 min
Number of Servings: 8
Brief Description
From Rotel
Number of Servings:
Only quantities of ingredients are changed; recipe Directions below will not reflect those changes.
Ingredients:
1/4 cups - Butter
1 - onion, diced
1 - bell pepper, diced
2 cans - Cream of Chicken Soup
1 cans - Rotel
2 cups - Chicken, Cooked & cubed/shredded
12 - Corn Tortillas, cut into 1
2 cups - Cheese, Cheddar/Monterey Jack
Directions:
In a large saucepan, cook pepper and onion in melted margarine, until tender-about 5 min. Add soup (s), Rotel and chicken, stirring until well blended. In a 13x9x2-inch baking pan, alternately layer tortillas, soup mixture and then cheese, repeating for 3 layers, ending with cheese.
350 degrees. Bake 40 min. ( 20 min covered) or until hot and bubbling.
Brief Description
From Rotel
Notes
Add whatever spices you want to the peppers & onions
Print Recipe