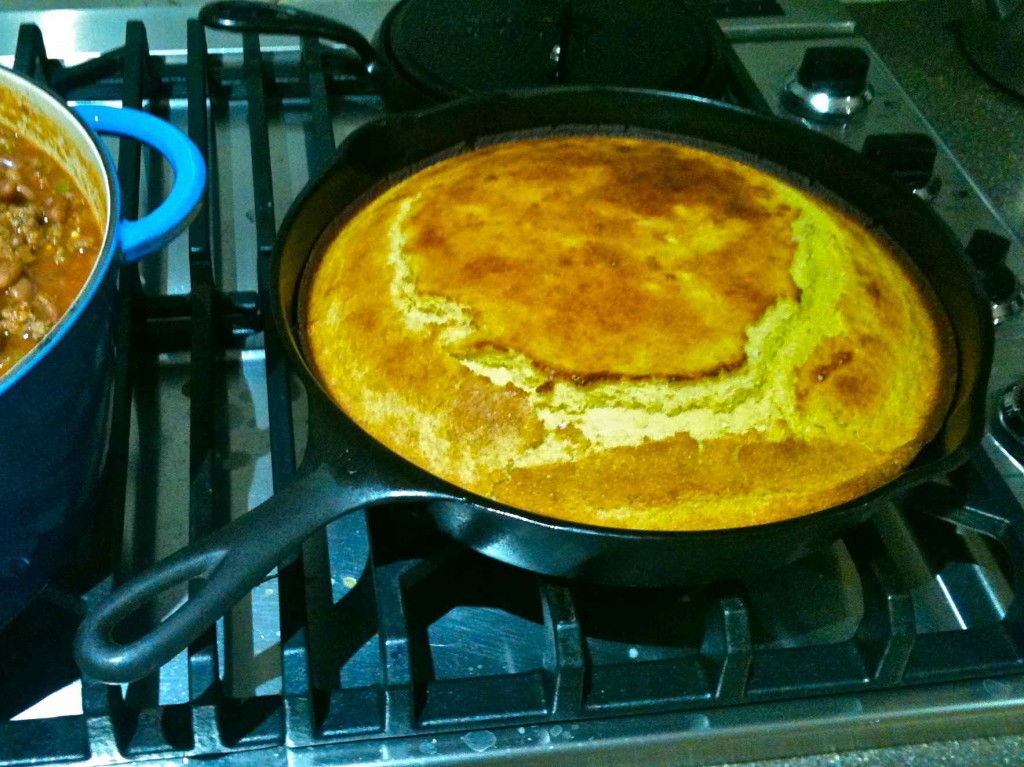 Prep Time: 10 min
Cook Time: 25 min
Number of Servings: 12
Brief Description
A simple and delicious cornbread recipe.
Number of Servings:
Only quantities of ingredients are changed; recipe Directions below will not reflect those changes.
Ingredients:
1 cups - Yellow cornmeal
1 cups - White flour
1/4 cups - Honey
4 teaspoons - Baking powder
3/4 teaspoons - Salt
2 - Eggs
1 cups - Milk or buttermilk
1/4 cups - Corn oil
Directions:
Combine: flour, baking powder, and salt; stir in cornmeal. Add: eggs, milk, honey, and shortening. Beat until just smooth.
Pour into a greased 9"×9"×2" pan.
Bake at 425° for 20 to 25 minutes.
Brief Description
A simple and delicious cornbread recipe.
Notes
This recipe is readily doubled, and will nicely fill a 12" cast iron skillet. Place the skillet in the oven while the oven is heating, grease with a teaspoon or so of baconfat. Pour the cornbread batter into the hot skillet and bake for about 30 minutes. Yum!
Print Recipe