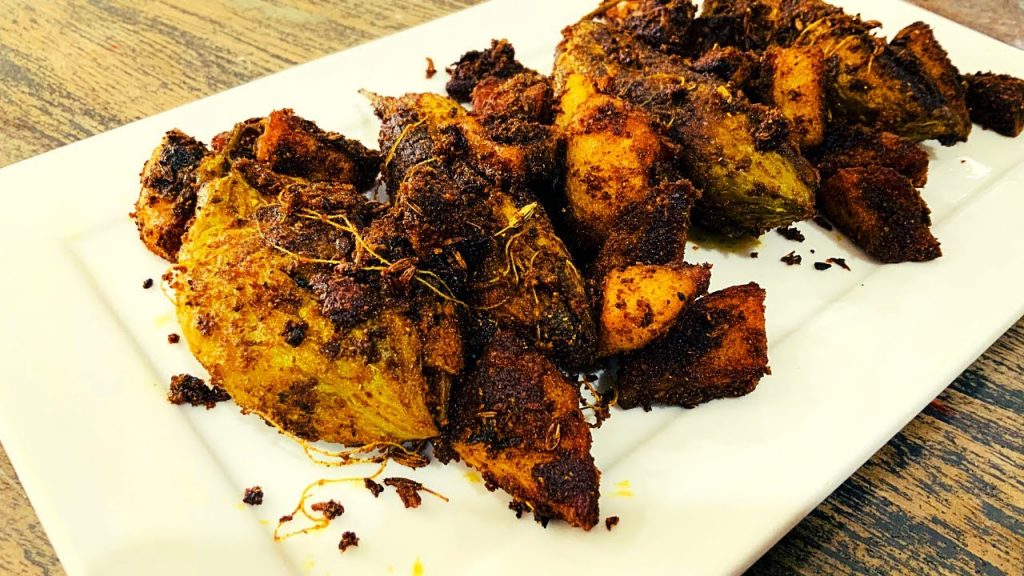 Prep Time: 15 min
Cook Time: 30 min
Number of Servings: 4
Brief Description
Karela aloo is a combination of everything; bitter, sweet and crispy. Also known as bitter melon, this is a popular dish in several Asian countries. This dish is extremely good for health. Let's try the recipe of Karela aloo (Bitter Melon)
Number of Servings:
Only quantities of ingredients are changed; recipe Directions below will not reflect those changes.
Ingredients:
150 grams - Karela (Bitter Melon)
100 grams - Aloo (Potato)
100 grams - Onion
- Salt to taste
1 teaspoons - Red chilli pickle
1 1/2 tablespoons - Sugar
5 tablespoons - Mustard oil
1 tablespoons - Turmeric and salt
Directions:
1) Peel tomatoes and cut them into small sizes. Cut the onions and karela into thin slices.
2) Take a bowl and add karela slices along with turmeric and salt. Keep it aside for 15 minutes.
3) You will see water oozed out of karela. Squeeze all the water and wash the karela.
4) Take oil in a pan and heat it. Add potatoes and fry them on a medium flame till they turn golden brown. Take them out and keep them aside.
5) In the remaining oil, add sliced karela and fry them just like potatoes till they turn brown.
6) Add chopped onions and salt. Now add potatoes and cover the pan with a lid.
7) Cook on low flame till karela, aloo, and onions cook completely. It might take 15-20 minutes.
8) Mash red chilli pickle and then add it to the pan, followed by adding sugar.
9) Mix everything and cook for 2 minutes.
10) Once cooked, serve with hot dal and rice.
Video:
Brief Description
Karela aloo is a combination of everything; bitter, sweet and crispy. Also known as bitter melon, this is a popular dish in several Asian countries. This dish is extremely good for health. Let's try the recipe of Karela aloo (Bitter Melon)
Main Ingredient:
Karela (Bitter Melon)
Print Recipe