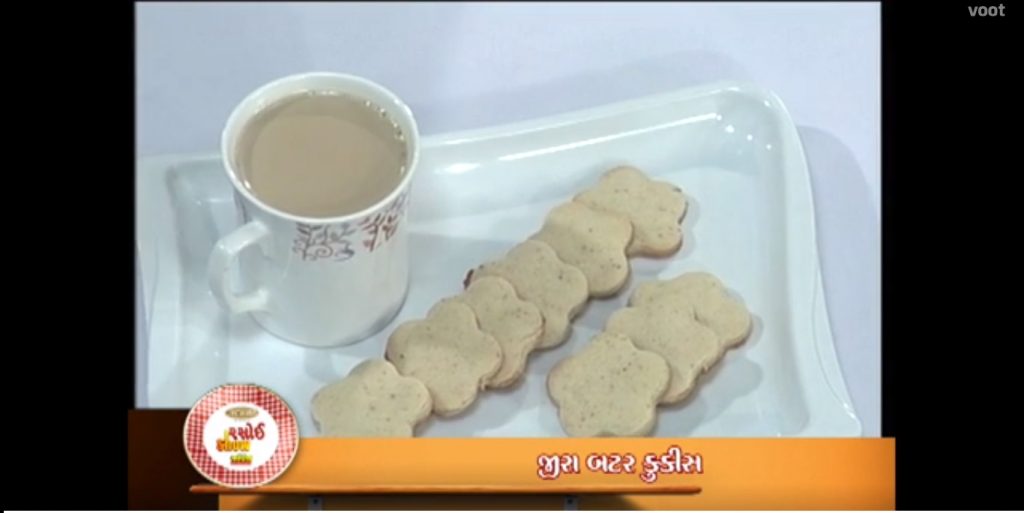 Ingredients:
30 grams - Butter
20 grams - Powdered Sugar
1 teaspoons - Salt
1 tablespoons - Cumin Powder
60 grams - Maida
Directions:
Mix room temperature butter and powdered sugar and cream for 5 minutes.
Add salt, cumin powder and maida and mix. Do not overbeat, just bring the dough together. If required use a little milk.
Roll the dough in plastic sheets in slightly thick roti and mould cut the cookies.
On a baking tray, spread butter paper and gently keep the cookies.
In preheated oven on 150 degrees, bake for 15 minutes on both sides.