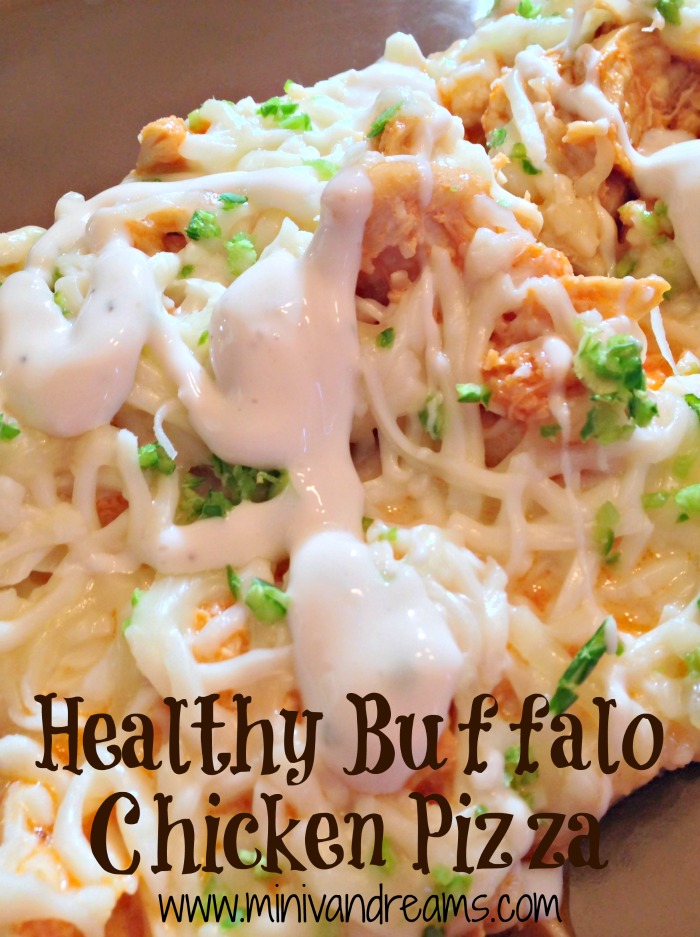 Prep Time: 5 min
Cook Time: 30 min
Number of Servings: 12
Brief Description
Whole wheat pizza crust topped with buffalo chicken toppings.
Number of Servings:
Only quantities of ingredients are changed; recipe Directions below will not reflect those changes.
Ingredients:
1 whole - wheat pizza dough, preferably homemade
1 pounds - boneless, skinless chicken breasts
1 1/2 cups - buffalo-style hot sauce
2 cups - shredded mozzarella cheese
1/2 - large red onion, sliced thinly and rings separated
1 tablespoons - garlic powder
1 teaspoons - salt
1 teaspoons - black pepper
3 stalks - green onions OR garlic scapes, sliced thinly, or 4 stalks, to taste
- Low-fat ranch dressing, optional
Directions:
Preheat oven to 400 degrees. Place chicken in baking dish and season with garlic powder, salt and pepper. Bake chicken for 20-25 minutes or until juices are no longer pink.
Roughly dice chicken into small pieces.
In large bowl, toss chicken in buffalo sauce to coat.
Meanwhile, spread whole wheat pizza crust on pizza pan sprayed with cooking spray.
Bake pizza crust for ½ the time required per instructions.
Remove crust from oven and dump the entire bowl of chicken and hot sauce on top of the pizza. Spread evenly.
Layer red onions on top of chicken, then sprinkle with mozzarella cheese.
Sprinkle green onions or garlic scapes on top of cheese and return pan to oven.
Continue baking pizza for the additional time required per the crust instructions.
Serve with low-fat ranch dressing drizzled on top, if desired.
Brief Description
Whole wheat pizza crust topped with buffalo chicken toppings.
Notes
Nutrition calculated using My Fitness Pal's recipe calculator and is provided as guidance only. Please recalculate with your specific ingredients.
Serving size: 1 slice pizza, 1Tbs ranch Calories: 206 Fat: 7 Carbohydrates: 14 Fiber: 1 Protein: 20 Cholesterol: 46
Source
http://www.minivandreams.com/healthy-buffalo-chicken-pizza/
Print Recipe