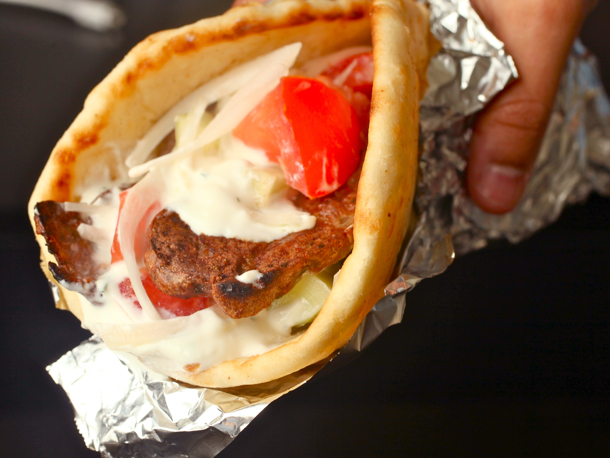 Prep Time: 24 hour(s)
Cook Time: 30 min
Number of Servings: 7
Brief Description
Lamb - Yum
Number of Servings:
Only quantities of ingredients are changed; recipe Directions below will not reflect those changes.
Ingredients:
2 pounds - Ground Lamb
2 teaspoons - Kosher Salt
1/2 teaspoons - Black Pepper
1/2 teaspoons - Dried Oregano
1 - Onion, cut in 1 inch chunks
2 cloves - Garlic, Sliced
1 tablespoons - Marjoram, Ground
1 tablespoons - Rosemary, Ground
5 slices - Bacon, cut in 1 inch pieces
Directions:
Combine lamb, salt, pepper, and oregano in medium bowl. Mix with hands until homogeneous. Cover and refrigerate at least 1 hour or up to over night.
Adjust oven rack to middle position and preheat oven to 300°F. Place cold mixture in bowl of food processor with onion, garlic, and bacon. Process until smooth puree is formed, about 1 minute total, scraping down sides with rubber spatula as necessary.
Line rimmed baking sheet with aluminum foil. With moist hands, form meat mixture into rectangle about 1 1/2 inches high and 5-inches wide. Bake until center of loaf reads 155°F on an instant read thermometer, about 30 minutes. Allow loaf to rest at room temperature for fifteen minutes (or refrigerate for up to a week—see note)
Adjust broiler rack to highest position (about 1 1/2 to 2 inches from broiler element) and preheat broiler. Slice loaf crosswise into 1/8th to 1/4-inch strips (each strip should be about 5-inches long and 1 1/2 inches wide). Lay strips on rimmed baking sheet lined with aluminum foil and broil until edges are brown and crispy, about 2 minutes. Tent with aluminum foil.
Brief Description
Lamb - Yum
Notes
Serve on Pita Bread with Tzatziki Sauce, sliced onion, tomato
Print Recipe