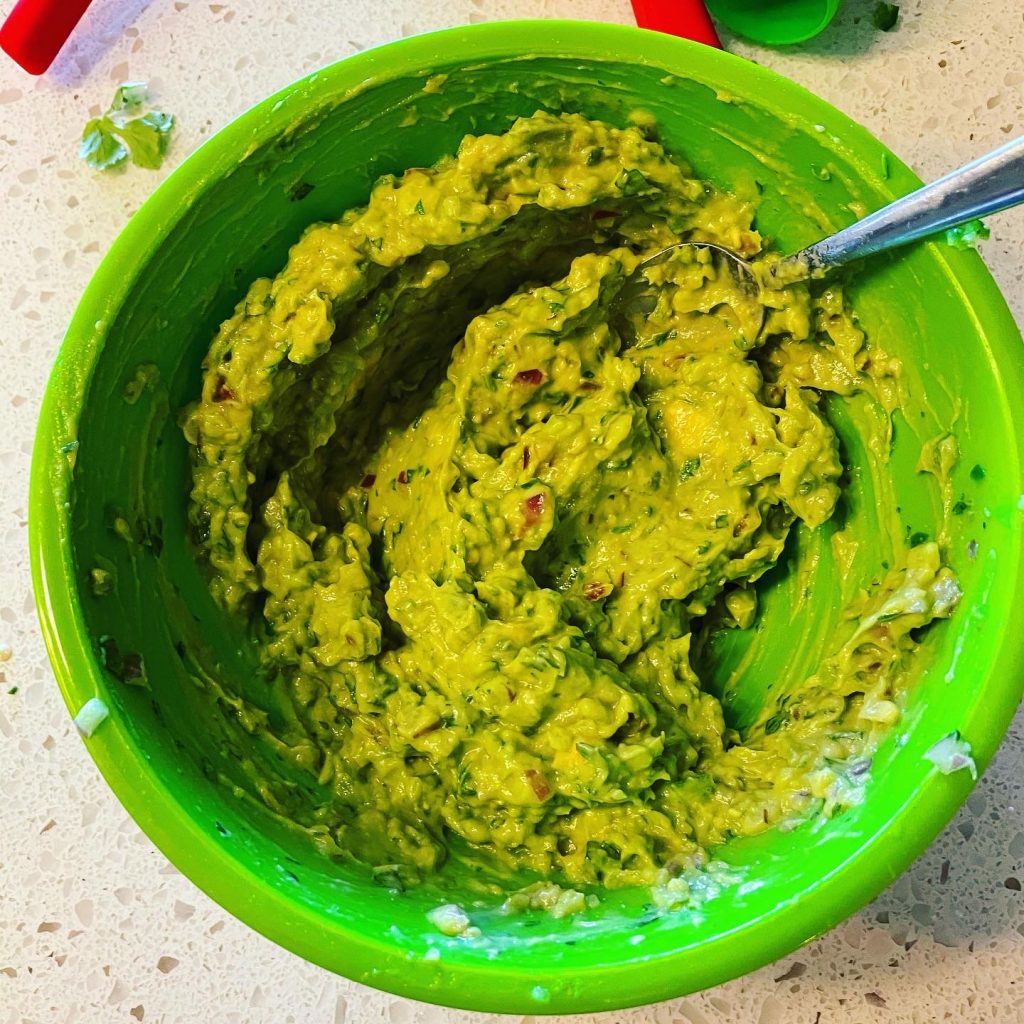 Prep Time: 10 min
Number of Servings: 4
Brief Description
Easy homemade guac recipe!
Number of Servings:
Only quantities of ingredients are changed; recipe Directions below will not reflect those changes.
Ingredients:
2 whole - Ripe Avocados, Large or XL
2 tablespoons - Fresh Cilantro, Finely chopped
1/4 whole - Red Onion, Diced
1 whole - Garlic Clove, Crushed
1 whole - Jalapeño, Finely chopped
1 whole - Lime, Juiced
1 teaspoons - Fine Sea Salt, To taste
Directions:
1) Halve the avocados, remove pits and set those aside. Scoop contents of avocados into a medium bowl.
2) Finely chop your cilantro and add to bowl.
3) Cut off 1/4 of a red onion and dice to desired size. Add to bowl. I like a fine chop for guac.
4) Seed then finely chop the jalapeño, add to bowl.
5) Add salt to bowl.
6) Add crushed/diced garlic clove to bowl.
7) Juice half of lime into bowl.
8) Mix contents in bowl with a spoon or fork. If difficult to mix add more lime juice to loosen mixture.
9) Once combined, taste and add more salt or lime as desired.
10) Add back avocado pits to help keep guac green.
Brief Description
Easy homemade guac recipe!
Notes
More seasonings like cumin, cayenne, and hot sauce can be added for additional spice.
If making ahead of time, before putting in fridge squeeze more lime juice over the top and create an air tight cover with plastic wrap.
Print Recipe