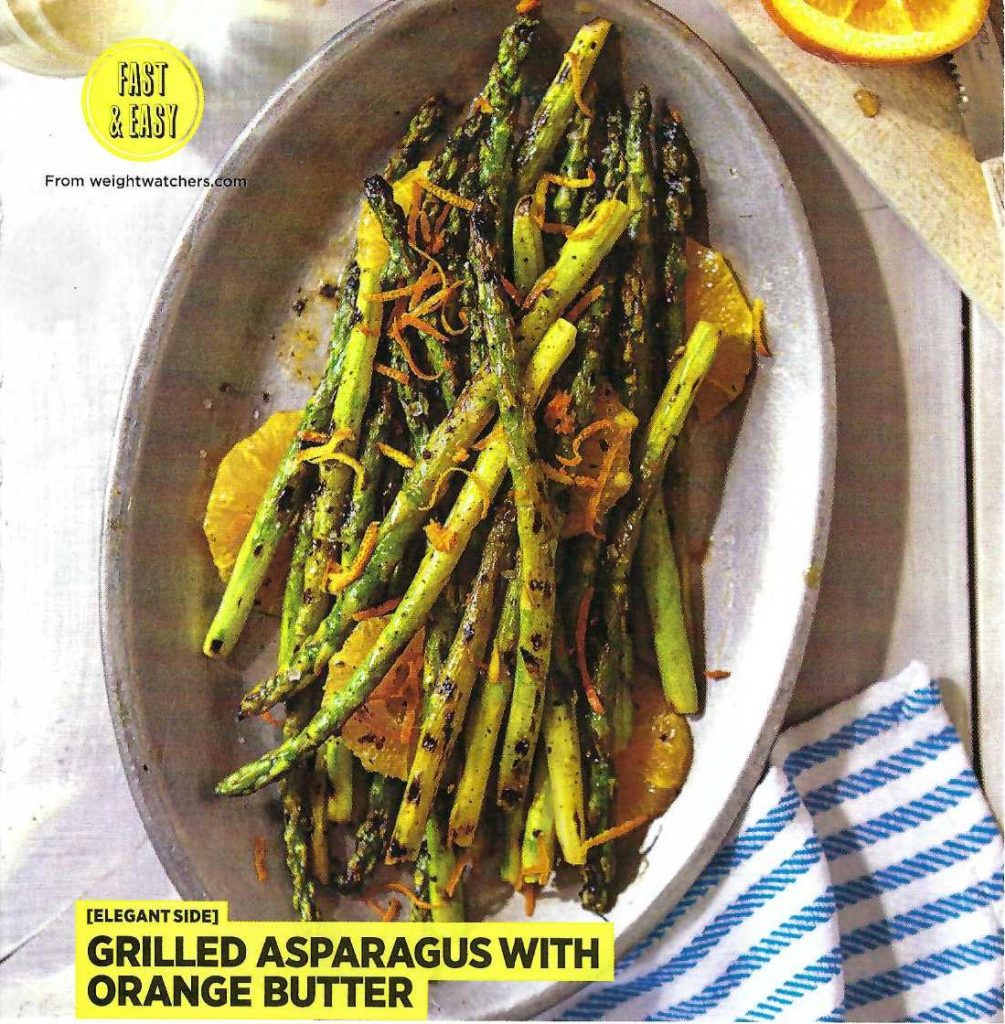 Prep Time: 10 min
Cook Time: 5 min
Number of Servings: 8
Number of Servings:
Only quantities of ingredients are changed; recipe Directions below will not reflect those changes.
Ingredients:
2 tablespoons - Unsalted Butter, melted
2 tablespoons - Fresh Orange Juice
1 teaspoons - Table Salt
1/2 teaspoons - Black Pepper, freshly ground
2 pounds - Thin Asparagus Spears, trimmed; about 48
- Cooking spray
1 tablespoons - Orange Zest, finely grated; for garnish
Directions:
Preheat grill to medium heat. In a small bowl, combine butter, juice, salt and pepper; set aside.
Off heat, coat asparagus with cooking spray; set over direct heat. Grill, covered, turning once, until marked and tender, about 5 minutes.
Transfer to serving platter; brush with butter mixture; garnish with zest.
Main Ingredient:
Asparagus
Notes
Yields 6 spears per serving.
Source
Weight Watchers International
Print Recipe