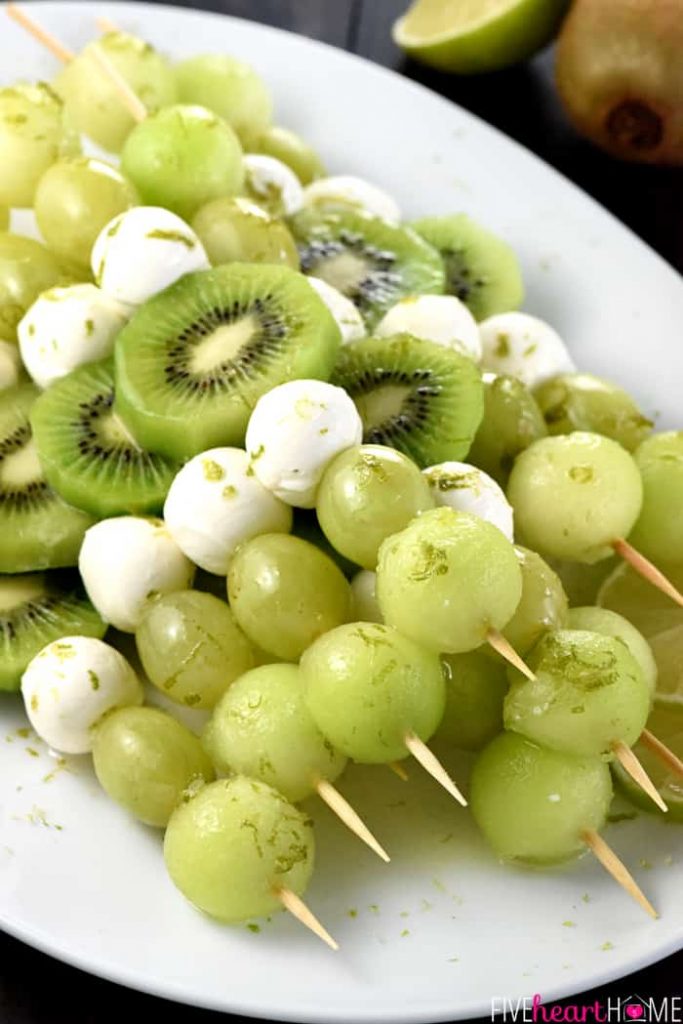 Prep Time: 10 min
Number of Servings: 2
Brief Description
1/2 ripe honeydew melon
4e. Kiwi Fruit
1 Large bunch of green grapes
4e. Carambola Fruit
3 cups Vanilla Yogurt
1/3 cup honey
Number of Servings:
Only quantities of ingredients are changed; recipe Directions below will not reflect those changes.
Directions:
· Mix yogurt and honey. Pour in bowl to be served in.
· Peal kiwi and slice kiwi and carambola crosswise in 1/4 to 1/2 inch slices
· Peel and cube melon in % inch cubes
· Skewer fruit alternating different fruits and skewering kiwi and starfruit sideways so center colors are visible.
· Serve with or drizzle honey yogurt over fruit.
Brief Description
1/2 ripe honeydew melon
4e. Kiwi Fruit
1 Large bunch of green grapes
4e. Carambola Fruit
3 cups Vanilla Yogurt
1/3 cup honey
Source
Submitted by Curtis F.
Print Recipe