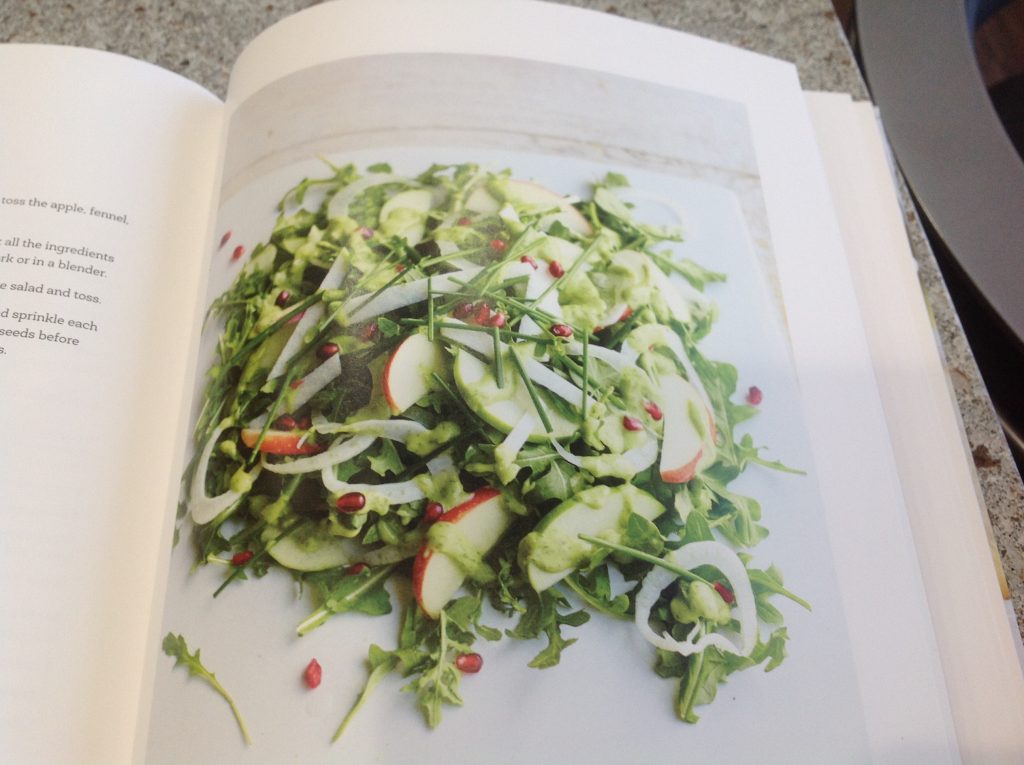 Prep Time: 10 min
Number of Servings: 6
Brief Description
Bright taste and color make for a satisfying salad
Number of Servings:
Only quantities of ingredients are changed; recipe Directions below will not reflect those changes.
Ingredients:
Dressing
1/2 cups - Tahini
1/4 cups - Lemon juice
2 tablespoons - Olive oil
1 - " piece ginger, Grated or minced
2 tablespoons - Maple syrup
1/2 teaspoons - Salt
Salad
3 - Green apples, Cored and sliced thin
2 - Bulba fennel , Trimmed and sliced thin
3 cups - Arugula
1 cups - Pomegranate seeds
4 - Chives, Chopped
Directions:
In a large salad bowl, toss the apples, fennel, and arugula together. to make the dressing: mix all the ingredients in a small bowl with a fork or in a blender. Pour the dressing over the salad and toss. Divide into six portions and sprinkle each portion with pomegranate seeds before serving . Garnish with chives.
Brief Description
Bright taste and color make for a satisfying salad
Notes
I've yet to try this one but it looked so good...
Source
Laura Miller's book: Raw. Vegan. Not Gross.
Print Recipe