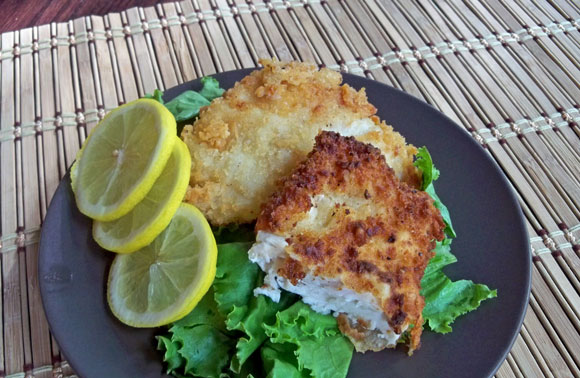 Prep Time: 45 min
Cook Time: 12 min
Number of Servings: 6
Brief Description
Tender shark fillets breaded and fried.
Number of Servings:
Only quantities of ingredients are changed; recipe Directions below will not reflect those changes.
Ingredients:
6 - shark fillets
1 cups - buttermilk, or plain milk
1 cups - flour
1/2 cups - panko bread crumbs, or regular bread crumbs
- salt and pepper
- vegetable oil, for frying
Directions:
Place shark fillets in plastic bag and tenderize with meat mallet (important! - otherwise meat will tend to be tough).
On a large plate combine flour with bread crumbs and some salt and pepper and stir together. Place buttermilk in bowl for easy dipping.
Heat a skillet filled with about 1-inch of vegetable oil until very hot (but not smoking) -- or use a deep fryer and heat oil in that if you have one.
Once oil is hot, dip shark fillets first into the buttermilk, then into the flour and bread crumb mixture to coat thoroughly before placing into hot oil.
If using skillet, fry for 3-5 minutes on each side (or a little longer if fillets are thicker to be sure meat is cooked through). If using deep fryer, fry until coating is browned sufficiently, about 5-7 minutes.
Place cooked fillets on a plate covered with a paper towel and allow to drain before serving.
Serve with a little dash of lemon, a salad, and some dinner rolls for a satisfying meal.
Brief Description
Tender shark fillets breaded and fried.
Notes
The boys had gone deep sea fishing and brought home shark. This was our first attempt at cooking it, and it turned out very well!
Print Recipe