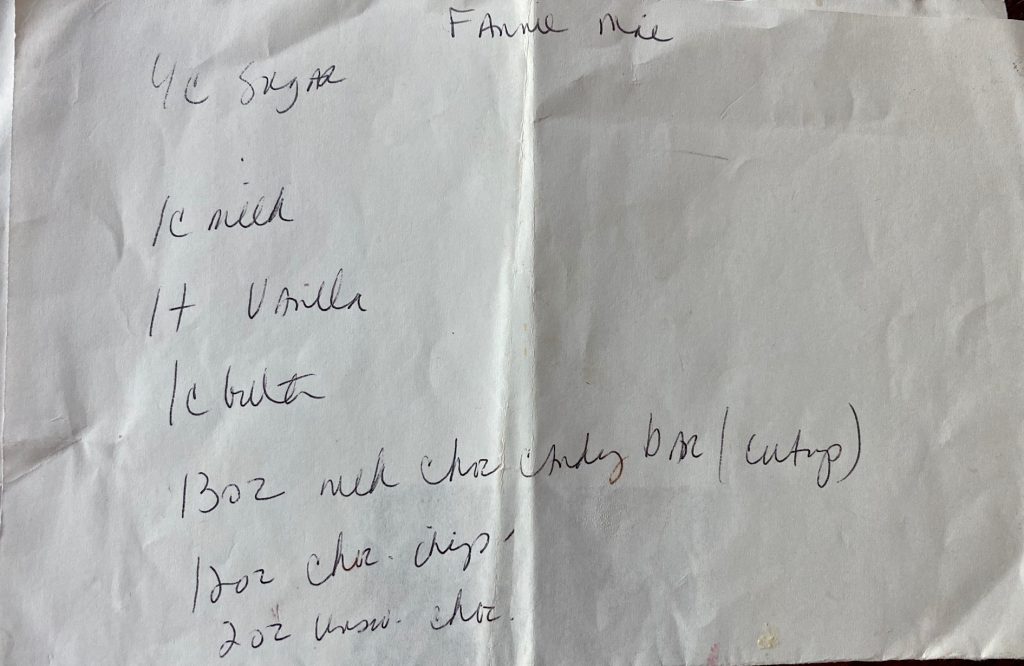 Prep Time: 25 min
Cook Time: 10 min
Number of Servings: 48
Brief Description
Fannie Mae fudge.
Number of Servings:
Only quantities of ingredients are changed; recipe Directions below will not reflect those changes.
Ingredients:
1 cups - milk
1 teaspoons - vanilla
1 cups - butter
13 ounces - milk chocolate candy bar, cut up
12 ounces - chocolate chips
2 ounces - unsweetened chocolate
1 cups - walnuts
25 - large marshmallows, cut up
Directions:
Boil milk, sugar, vanilla and butter for 2 minutes, stirring. Turn off heat.
Add marshmallows and stir until melted. Add chocolate by pieces until melted.
Stir in nuts. Pour into greased 9-x-13-inch pan. Can be frozen.
Brief Description
Fannie Mae fudge.
Main Ingredient:
chocolate
Print Recipe