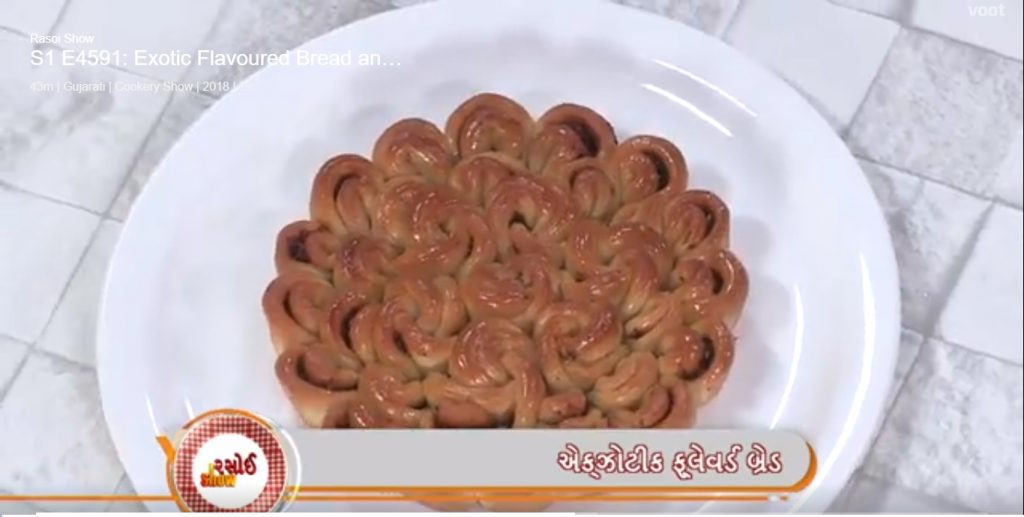 Ingredients:
1 teaspoons - Thime Herbs
1 teaspoons - Garlic Powder
1 teaspoons - Chili Flakes
1 teaspoons - Black Pepper
1 teaspoons - Mexican Seasoning
1 tablespoons - Parmesan Cheese Powder
1 tablespoons - Oil
1 cups - Bread Dough
- Maida, For Rolling
- Oil, For Brushing
Directions:
In a bowl, add masalas and oil and make the mixture.
Now beat the dough for 3 to 5 minutes.
Now roll the dough in roti shape and make small mini circles with mould.
Now on one circle, add the mixture and overlap with another circle add the mixture and add the third circle.
Now roll this three circle like khandvi and cut in the half. It will create a flower.
Add them to a baking dish (pie dish) in the center. (Be quick)
Now to make petals, take the circle, add the masala and fold 2 times to make 1/4 circle and add them to the borders of the baking dish.
Now keep the dish in a closed and off oven for 35 minutes. (second proofing)
Now bake at 180 degrees for 15 to 20 minutes. (brush oil two times in between)
Cool and serve.
Notes
For Bread Dough
1 teaspoon fresh yeast, 1 tablespoon sugar and warm water mix and rest for 5 minutes.
Now add 200 gram maida, 2 tablespoon oil, 1 teaspoon salt and make dough with water.
Rest for 35 minutes.
When double it is ready.
Print Recipe