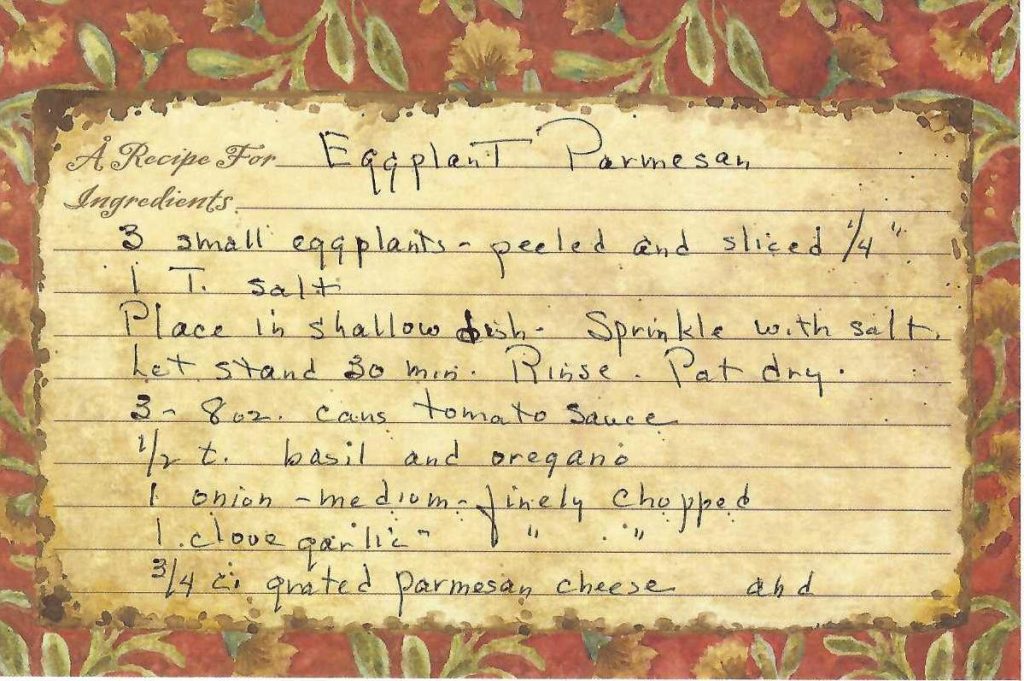 Prep Time: 15 min
Cook Time: 35 min
Number of Servings: 6
Number of Servings:
Only quantities of ingredients are changed; recipe Directions below will not reflect those changes.
Ingredients:
3 - Small eggplants, peeled, sliced 1/4"
1 tablespoons - Salt
24 ounces - Tomato sauce, 3 cans
1/2 teaspoons - Basil
1/2 teaspoons - Oregano
1 - Medium onion, finely chopped
1 cloves - Garlic, finely chopped
3/4 cups - Parmesan cheese, grated
1 pounds - Mozzarella cheese, sliced
Directions:
Place sliced eggplant in shallow dish and sprinkle with salt. Let stand for 30 minutes. Rinse and pat dry.
Combine tomato sauce, basil, oregano, onion and garlic in saucepan. Simmer 10 minutes. Place 1 layer of eggplant in a greased 9x13 pan. Pour 1/3rd of tomato sauce over, then 1/3rd of parmesan cheese and 1/3rd of mozzarella cheese. Repeat layering twice.
Cover with foil. Bake at 350° for 35 to 45 minutes. Slice in squares and serve.