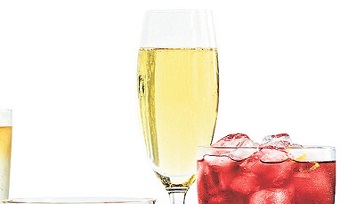 Prep Time: 3 min
Number of Servings: 1
Brief Description
summer sipper
Number of Servings:
Only quantities of ingredients are changed; recipe Directions below will not reflect those changes.
Ingredients:
3/4 ounces - calisaya
1/2 ounces - Cocchi Americano
1/2 ounces - Blanco Tequila
2 dashes - Orange Bitters
- Sparkling Wine
Directions:
In a Champagne flute, combine ¾ ounce Calisaya, ½ ounce Cocchi Americano, ½ ounce blanco tequila and 2 dashes orange bitters. Stir gently. Top with sparkling wine.
Brief Description
summer sipper
Main Ingredient:
Blanco Tequila
Source
WSJ Off Duty, 7/13/2013, by Sarah Karnasiewicz, adapted from Becca June Conklin, Bourbon "O", New Orleans
Print Recipe