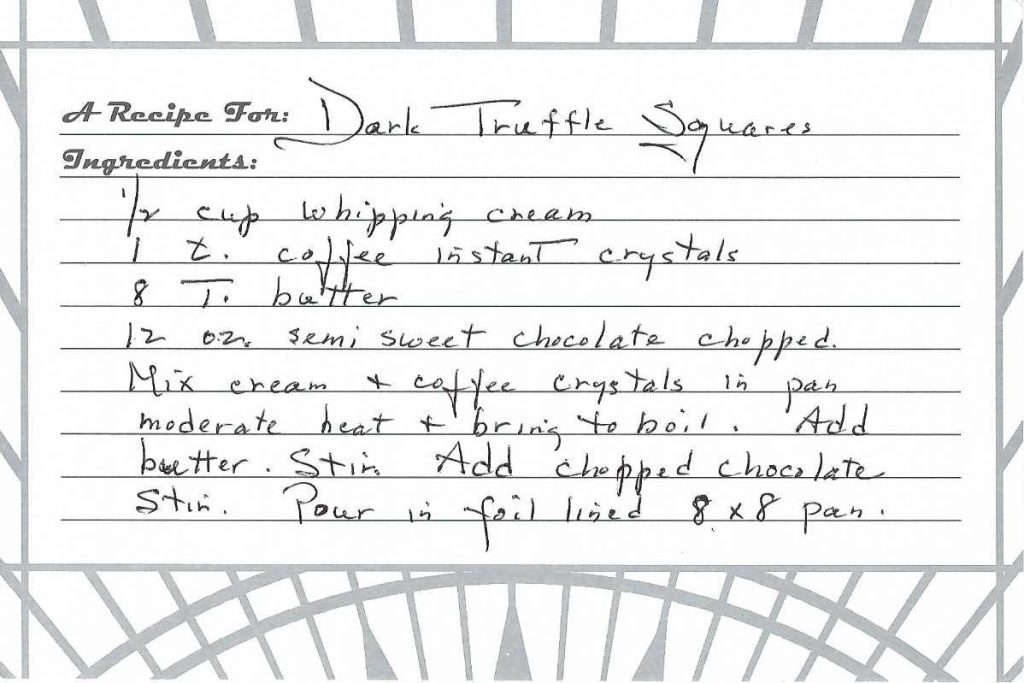 Number of Servings:
Only quantities of ingredients are changed; recipe Directions below will not reflect those changes.
Ingredients:
1/2 cups - Whipping cream
1 teaspoons - Coffee instant crystals
8 tablespoons - Butter
12 ounces - Semi sweet chocolate, chopped
- Cocoa
Directions:
Mix cream and coffee crystals in pan, moderate heat, bringing to a boil. Add butter. Stir. Add chopped chocolate. Stir.
Pour in foil-lined 8x8 pan. Place in freezer 20-30 minutes. Invert when firm. Remove foil. Cut in 1" squares. Dust with cocoa.