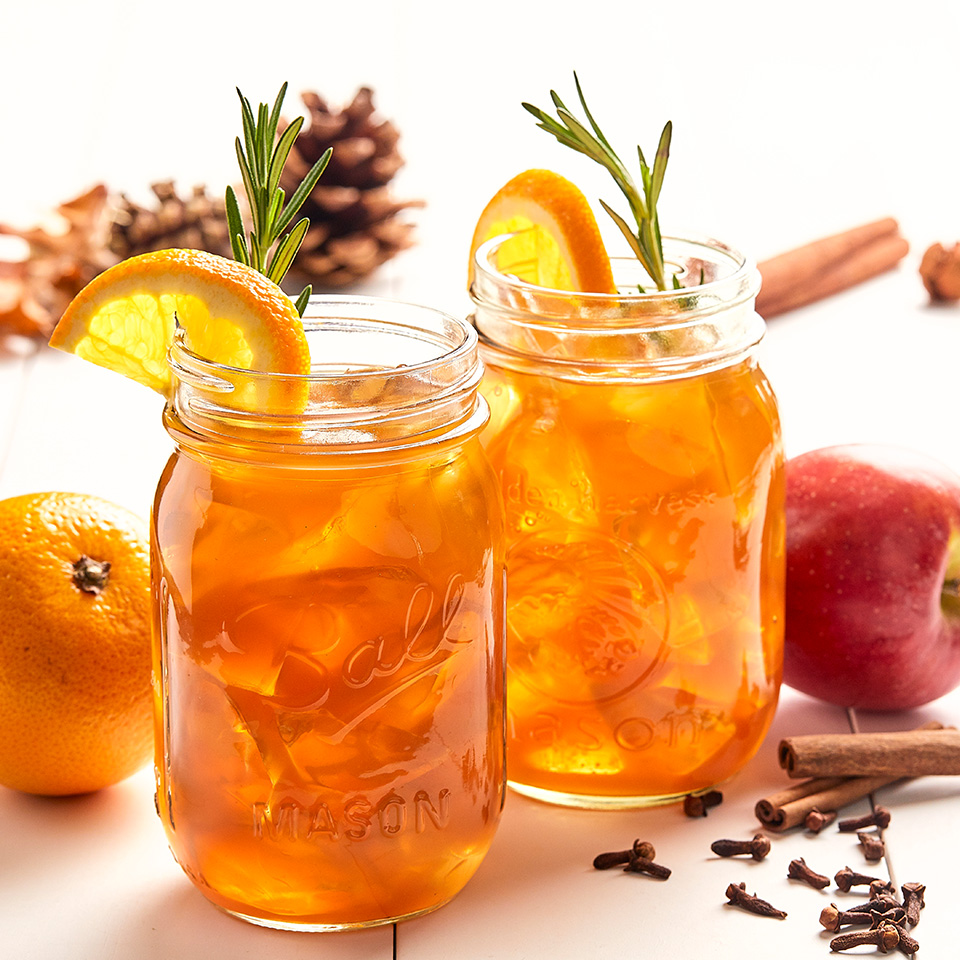 Prep Time: 5 min
Cook Time: 10 min
Number of Servings: 10
Brief Description
Bring autumn to your glass with this festive beverage.
Number of Servings:
Only quantities of ingredients are changed; recipe Directions below will not reflect those changes.
Ingredients:
1/2 cups - water
1/2 cups - granulated sugar
2 - cinnamon sticks
1/2 teaspoons - cloves
1 bunches - rosemary
2 - oranges, sliced
2 - apples, sliced
8 cups - apple cider
2 cups - dark rum
Directions:
1. Place the water, sugar, cinnamon sticks, cloves, and one rosemary sprig in a small saucepan. Bring to a boil over medium heat. Reduce heat to medium-low and let simmer for 8 to 10 minutes until sugar has dissolved, stirring frequently. Remove syrup from heat and let cool. Remove cinnamon sticks, rosemary and cloves, strain syrup into a clean glass jar.
2. In a large pitcher, combine the syrup, one orange sliced, one apple sliced, apple cider and dark rum. Reserve remaining orange and apple slices for garnish. Stir well and refrigerate.
3. When ready to serve, fill a cocktail shaker with ice, add cider rum punch and shake well. Pour into desired glass. Garnish with apple or orange slices and a sprig of rosemary.
Brief Description
Bring autumn to your glass with this festive beverage.
Main Ingredient:
Apple Cider
Print Recipe