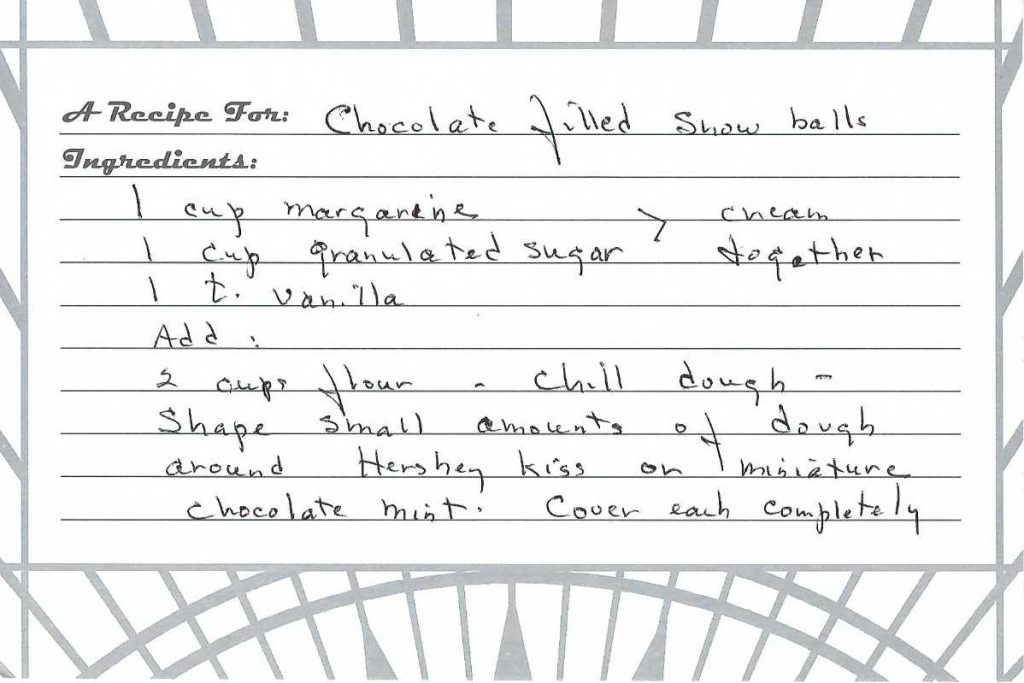 Number of Servings:
Only quantities of ingredients are changed; recipe Directions below will not reflect those changes.
Ingredients:
1 cups - Margarine
1 cups - Granulated sugar
1 teaspoons - Vanilla
2 cups - Flour
- Hershey's Kiss or miniature chocolate mint
- Powdered Sugar
Directions:
Cream together margarine, sugar and vanilla. Add flour, and chill the dough.
Shape small amounts of dough around a Hershey Kiss or a miniature chocolate mint. Cover each completely.
Bake at 350° for 12 to 15 minutes. Cool. Roll in powdered sugar.