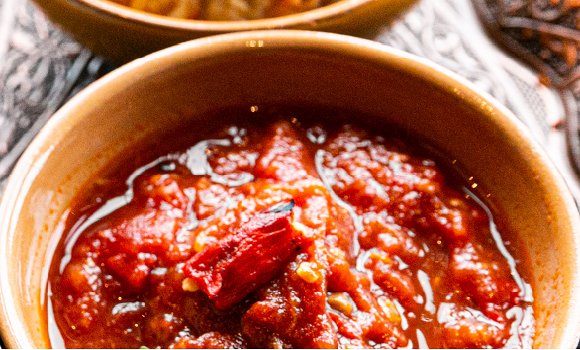 Prep Time: 10 min
Cook Time: 6 hour(s)
Number of Servings: 8
Brief Description
Savory and easy chicken chili
Number of Servings:
Only quantities of ingredients are changed; recipe Directions below will not reflect those changes.
Ingredients:
4 whole - Chicken Breasts
2 cans - Corn
2 cans - Rotel diced tomatoes with green chilis
2 cans - Black Beans
2 teaspoons - Onion Powder
2 teaspoons - Cumin
2 tablespoons - Chili Powder
1 teaspoons - Cayenne Pepper, or 2 tsp
1 cups - Water
16 ounces - Cream Cheese
Directions:
Put the chicken in the bottom of the crock pot.
Add the cans of corn, Rotel with the juice.
Drain the cans of black beans and rinse and add to the crock pot.
Add the dry spices and the cup of water and mix together.
Cut up the packages of cream cheese into small cubes and cover.
Cook on low in the crock pot for 6 to 8 hours and then shred the chicken and mix.
Brief Description
Savory and easy chicken chili
Notes
You can add less or more cayenne depending on how spicy you like your chili. Just know that if you make the double batch above the longer it sits, the cayenne seems to get hotter.
Source
From a friend - Shelley H.
Print Recipe