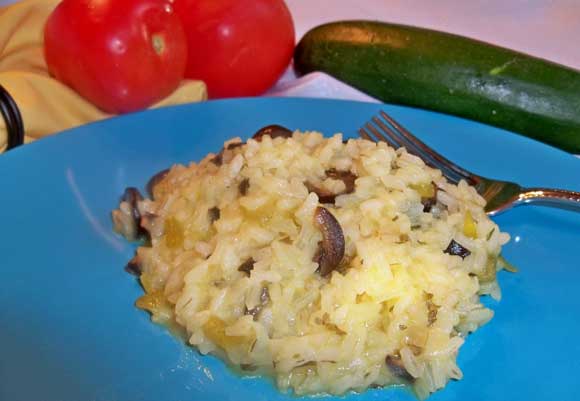 Prep Time: 20 min
Number of Servings: 6
Number of Servings:
Only quantities of ingredients are changed; recipe Directions below will not reflect those changes.
Ingredients:
1/4 cups - Butter
1 cups - Long Grain Rice
1/4 cups - Onion
2 1/2 cups - Water
4 ounces - Diced Mild Green Chilies
1 tablespoons - Instant Chicken Bouillon
1 cups - Monterey Jack Cheese
1/4 cups - Ripe Black Olives
2 ounces - Diced Pimento
2 tablespoons - Fresh Parsley
Directions:
In a 2 quart saucepan, melt the butter. Add rice and onion. Cook over medium heat, stirring constantly, until rice is a golden color. Slowly add water, green chilies, and chicken bouillon. Continue cooking until the mixture comes to a full boil; reduce heat to low. Cover and simmer until rice is tender. Stir in remaining ingredients.
Serve immediately.