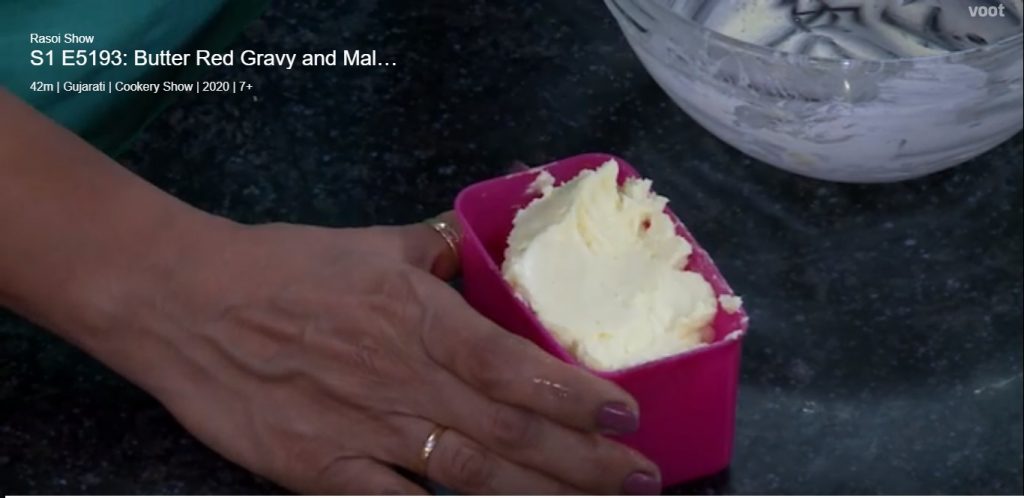 Ingredients:
1 cups - Cow Ghee
- Salt, Pinch
- Turmeric, Pinch
1/4 teaspoons - Baking Soda
6 pieces - Ice
Directions:
Take Room Temperature Cow Ghee.
Mix everything in butter. Now whip it all with spoon.
Keep doing it until butter forms.
Now remove ice and water.
Store in a container in freeze.
Notes
Use Fresh Ghee and if possible use cow ghee.
Do not heat the ghee. Use sun heat.
Print Recipe