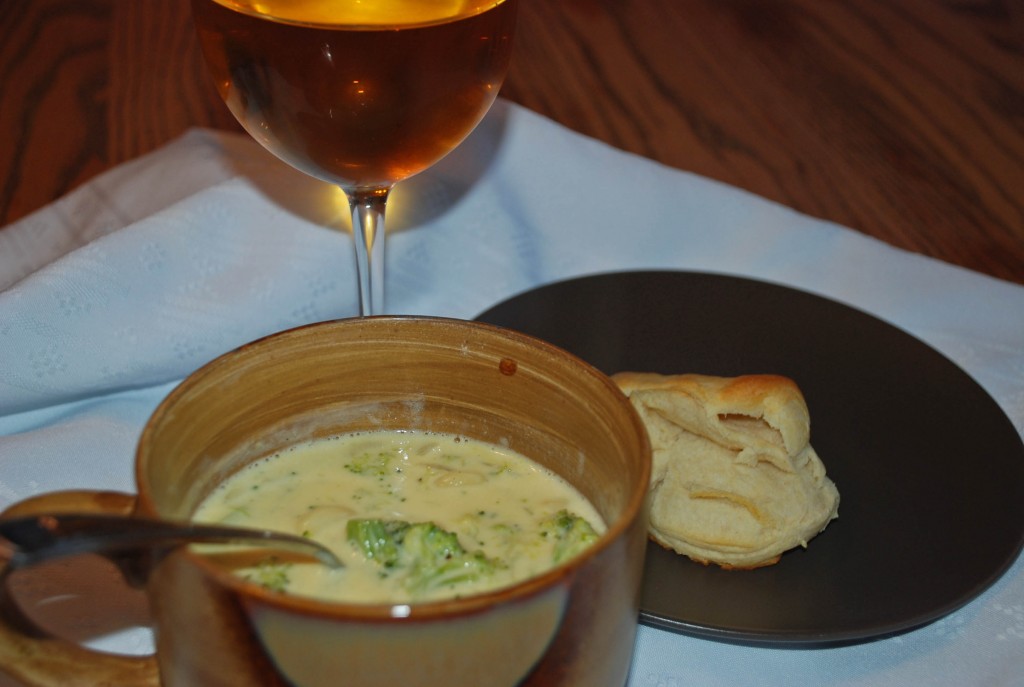 Prep Time: 25 min
Cook Time: 45 min
Number of Servings: 10
Number of Servings:
Only quantities of ingredients are changed; recipe Directions below will not reflect those changes.
Ingredients:
2 tablespoons - oil
6 cups - water
6 cubes - chicken bouillon
1 whole - onion, diced
6 cups - dry egg noodles
1/2 teaspoons - salt
- pepper, to taste
20 ounces - frozen chopped broccoli
2 teaspoons - garlic powder
6 cups - milk
2 pounds - velveeta, cubed
Directions:
Heat oil. Add onion and saute over medium heat for 3 minutes.
Add water and bouillon cubes. Heat to boiling. Stir occasionally til cubes dissolve.
Gradually add noodles while mixture continues to boil. Uncover and cook for 3 minutes, stirring occasionally.
Stir in broccoli and garlic and cook 4 minutes. Add milk, cheese and pepper.
Continue cooking til cheese melts, stirring constantly.
Main Ingredient:
Broccoli, noodles, milk
Notes
I often mix up this soup and then pour into crockpot to keep warm until ready to serve, but not for more than about 90 minutes or noodles start to get soggy.
Source
Grandma Katherine Watkins
Print Recipe