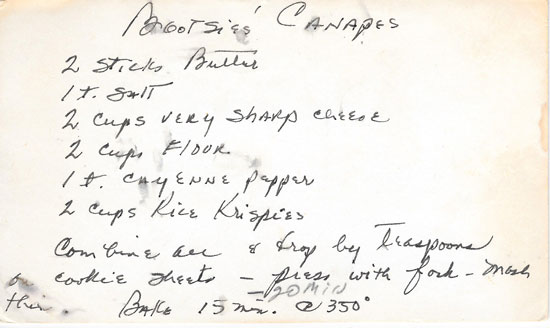 Prep Time: 20 min
Cook Time: 20 min
Number of Servings: 36
Brief Description
Crispy cheesy baked goodies.
Number of Servings:
Only quantities of ingredients are changed; recipe Directions below will not reflect those changes.
Ingredients:
2 sticks - butter
1 teaspoons - salt
2 cups - very sharp cheese, shredded
2 cups - flour
1 teaspoons - cayenne pepper
2 cups - Rice Krispies
Directions:
Combine all ingredients. Drop by teaspoons onto cookie sheet. Press each ball down with a fork, mashing thin.
Bake at 350 degrees F for 15 to 20 minutes.