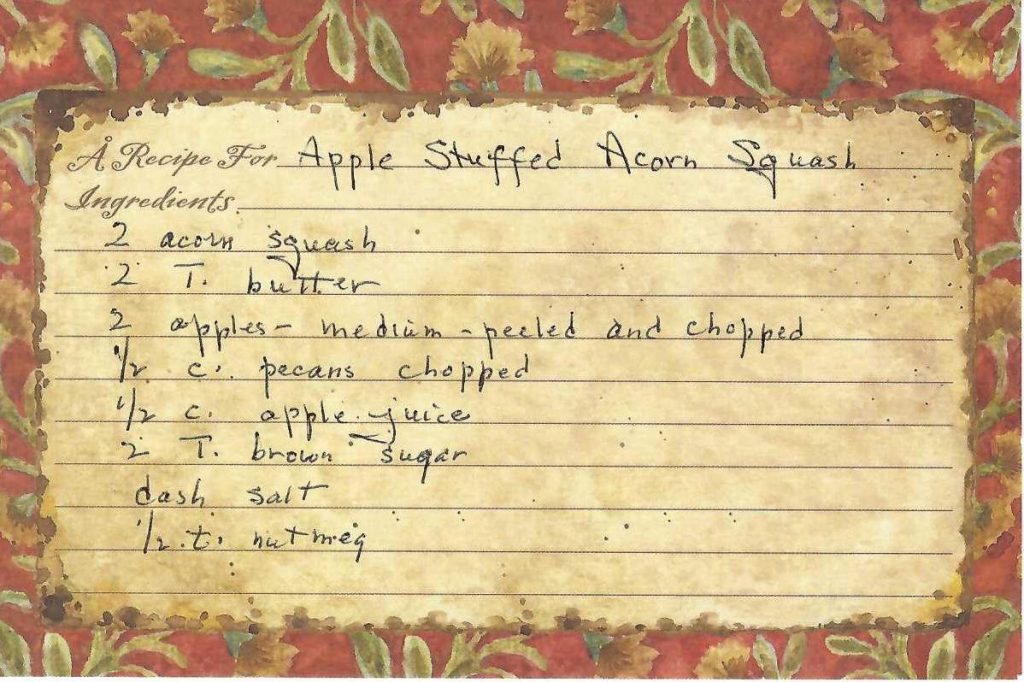 Prep Time: 20 min
Cook Time: 1 hour(s) 5 min
Number of Servings: 4
Number of Servings:
Only quantities of ingredients are changed; recipe Directions below will not reflect those changes.
Ingredients:
2 - Acorn squash
2 tablespoons - Butter
2 - Medium apples, peeled, chopped
1/2 cups - Pecans, chopped
1/2 cups - Apple juice
2 tablespoons - Brown sugar
1 dashes - Salt
1/2 teaspoons - Nutmeg
Directions:
Cut squash in half -- spoon out seeds and membrane. Place cut-side down in a 13x9 pan, add 1" of water. Bake at 350° for 45 minutes.
Drain and turn squash over.
Melt butter; add apples, pecans, apple juice, sugar, salt and simmer for 5 minutes. Stir. Spoon into squash halves. Bake for 15020 minutes. Serve.
Main Ingredient:
Acorn Squash
Cook Time:
1 hour(s) 5 min
Print Recipe