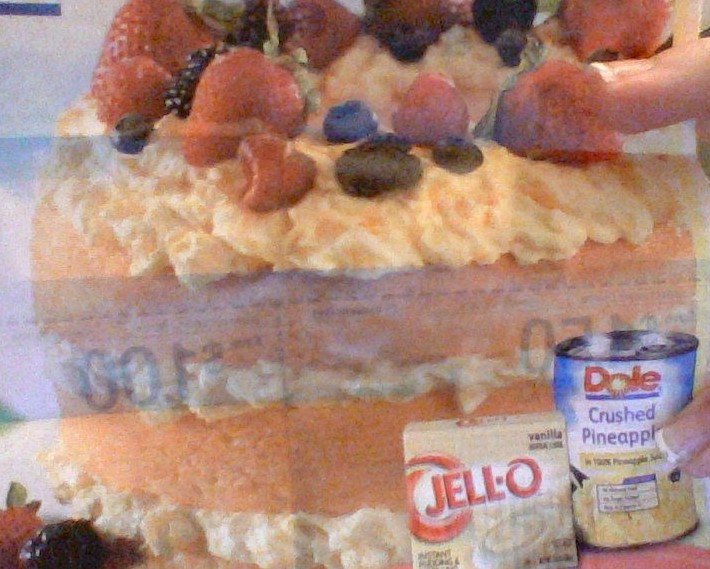 Prep Time: 15 min
Number of Servings:
Ingredients:
20 ounces - crushed pineapple, undrained
1 packages - vanilla instant pudding
1 cups - whipped topping, thawed
1 packages - round angel food cake , cut into 3 layers
- seasonal berries, strawberries, blackberries, blueberries
Directions:
Mix pineapple and dry pudding mix in med. bowl. Gently stir in whipped topping. Stack cake layers on plate, spreading pudding mixture between layers and on top of cake. Refrigerate 1 hr. or until ready to serve. Garnish with seasonal berries.