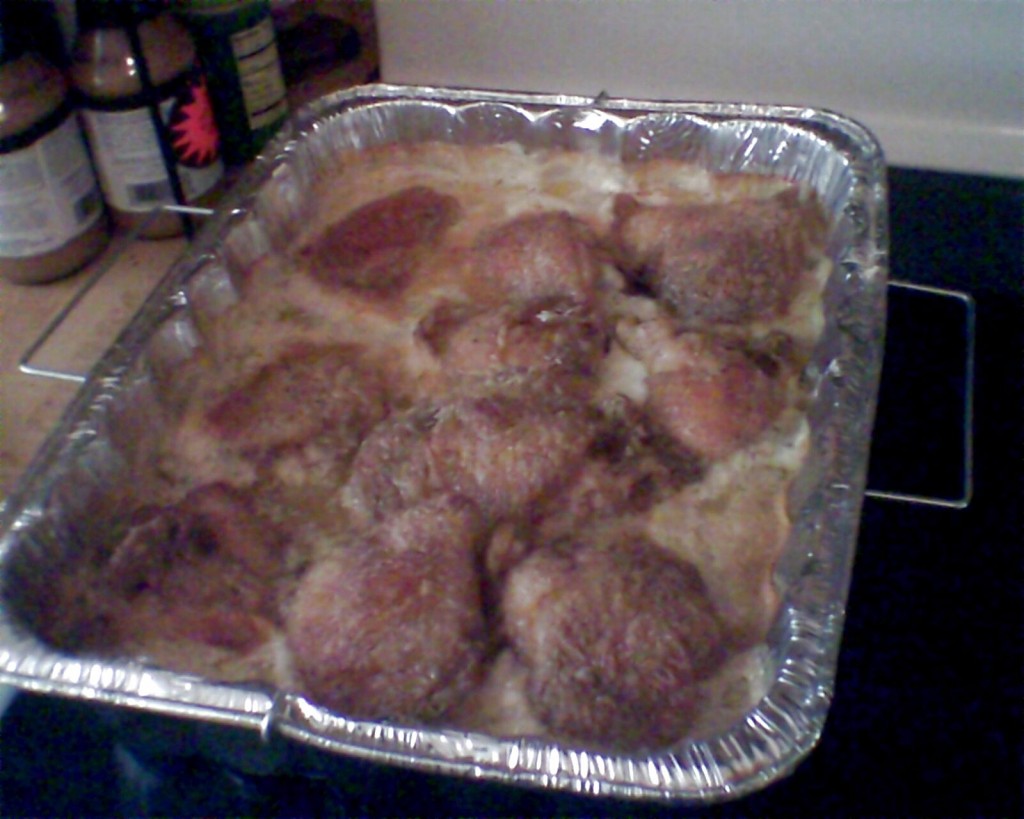 Prep Time: 10 min
Cook Time: 1 hour(s) 30 min
Number of Servings: 3
Brief Description
Creamy and super easy.
Number of Servings:
Only quantities of ingredients are changed; recipe Directions below will not reflect those changes.
Ingredients:
6 pieces - chicken, cleaned
1 cups - flour
2 teaspoons - garlic powder
1 tablespoons - salt
1 teaspoons - pepper
2 teaspoons - paprika
1 1/2 cups - heavy whipping cream
1 1/2 cups - water
Directions:
Combine flour and spices in a large plastic bag. Dredge chicken in flour. Put into baking dish. Mix together cream and water and pour over chicken. Bake at 350 for 90 minutes.
Brief Description
Creamy and super easy.
Cook Time:
1 hour(s) 30 min
Notes
I serve this with buttered noodles and a vegetable. So delicious!
Print Recipe