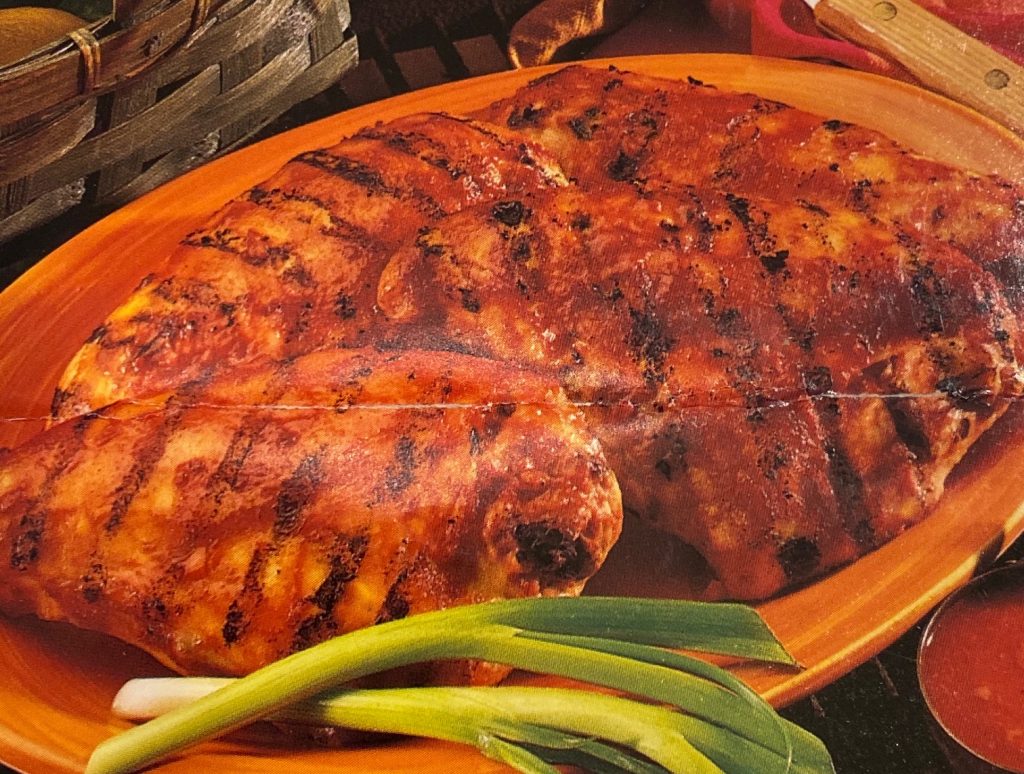 Prep Time: 15 min
Cook Time: 30 min
Number of Servings: 4
Brief Description
Grilled chicken marinated in red-wine vinegar and horseradish sauce.
Number of Servings:
Only quantities of ingredients are changed; recipe Directions below will not reflect those changes.
Ingredients:
1 1/2 cups - chili sauce OR ketchup
3/4 cups - red wine vinegar
1 1/2 tablespoons - prepared horseradish, optional
2 cloves - small garlic, halved
1 teaspoons - salt
4 - bone-in chicken breasts (6 oz. each) OR thighs or legs
Directions:
Mix chili sauce, vinegar, horseradish, garlic and salt in a bowl. Reserve 1/2 of the marinade. Add chicken to bowl; turn to coat. Cover and marinate in refrigerator for about 5 minutes.
Preheat grill or broiler. Remove chicken from marinade; discard marinade in bowl. Place chicken on grill or on broiler pan.
Grill or broil chicken, turning and basting frequently with half the reserved marinade, until juices run clear when meat is pierced with a knife, about 30 minutes.
Heat remaining reserved marinade in a small saucepan, stirring occasionally. Serve hot alongside chicken.
Express options:
Precooking the chicken in the microwave will save time. Cover chicken with plastic wrap; microwave on High for about 5 minutes.
Kebabs option:
Cut marinated chicken into nuggets for quick-cooking kebabs. Then add chunks of onion, bell peppers, mushrooms or any other vegetable to the skewers. Grill as recipe directs but reduce cooking time to about 15 minutes.
Brief Description
Grilled chicken marinated in red-wine vinegar and horseradish sauce.
Source
Easy Everyday Cooking recipe card
Print Recipe