Does getting dinner on the table some nights seem an arduous task?  Has cooking always felt a little bit overwhelming to you?  Maybe you didn't have someone to help teach cooking skills as you were growing up, or didn't know anyone who modeled that type of skill in your household.
Does it seem easiest to simply load up with frozen meal options while at Costco or Sam's Club instead of preparing a simple fresh made meal for the family?  While this definitely saves you time in the kitchen — wouldn't you be happy to provide a fresh cooked meal for you and your family if you could see how simple it could be to prepare?  It would even save you a little money in the end, and you would know your family was eating better (not ingesting all of the preservatives and chemical ingredients listed on the packages of most pre-packaged meals).
So, here are a couple of ideas.  If you often pick up the Stouffer's Lasagna frozen package, consider this Pepperoni Lasagna as an option instead, for a homemade delicious flavor and less than an hour to have it on the table.  Okay, so maybe this is a dish for an evening when you will not be running off to school or sports activities right after work, since it is a little more time-consuming.  Another option is putting together the Slow Cooker Lasagna ingredients in the morning and set it to cook all afternoon, so it's ready to eat when you get home.  For either of these options, while the lasagna finishes cooking, take a few minutes to toss an easy salad together along with some fresh bread, if desired.  And voila! A meal the whole family can enjoy (with the main dish only costing just over a dollar per serving).
Chicken Pot Pie is another common frozen meal staple – such as Marie Callender's individual frozen pot pies.  But for only about a dollar per serving, and in less than 40 minutes, you can prepare a delicious chicken pot pie dish for the whole gang, and even tweak it to suit your particular tastes (i.e. the types of vegetables added or crust used).  Try either of these: Easy Chicken Pot Pie (made with a Bisquick crust and 5 simple ingredients) or Chicken Pot Pie (uses crescent roll dough or refrigerated pie crust for quick crust).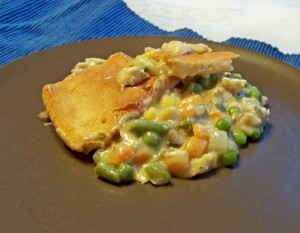 Setting up your free account with Dish Dish, allows you to save all your favorite recipes (from a kitchen drawer or clipped from magazines or saved from grandma's recipe box) in an online digital cookbook where you can easily add photos, edit any time, create your shopping list for the week, download as a PDF, share with family and friends easily through FB, Twitter, G+, email and more.  Download the App for even easier access to your recipes and shopping list.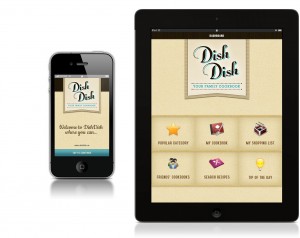 Leave us a comment below about which frozen meals you're most tempted to buy at the store and what types of things might make it easier for you to consider cooking more meals at home.