We are excited to partner with Review Wire Media along with several other bloggers hosting giveaways for Mother's Day.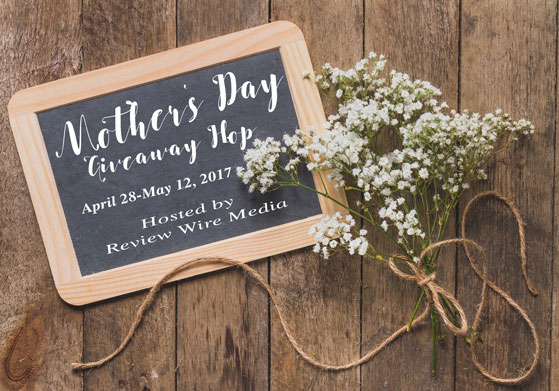 This year we are giving away our 100% bamboo, eco-friendly, cutting board, perfect for any foodie's kitchen.  It's delightfully patterned with inlay, has a handle that's just the right size for easy carrying (moving chopped ingredients from one counter to another), and is the best size for either tucking away in a drawer after using or standing on the counter until you're ready to use it again.
The cutting board is a handy size for using as a small serving tray for a cheese board with olives and nuts or to dish up a small breakfast in bed for that special someone.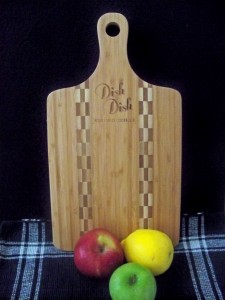 In addition, we're including one year of pro account access for digitizing your recipe collection on Dish Dish.  Mom can gather all her favorite recipes and send them for us to type into the online cookbook account, organizing all those recipes digitally, getting rid of the paper clutter in her recipe drawer, and helping her find exactly the recipe she is looking for without digging through stacks of paper or dilapidated fading recipe cards.
As moms, aren't we always looking for a way to make it easier to get a handle on planning meals, getting the grocery list together (making sure we didn't forget any vital ingredients), and getting family dinner on the table with less stress and work and more fun?  Absolutely!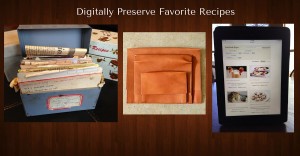 It's much simpler to get all that done with recipes already categorized and easy to search either on a laptop, tablet, or smart phone from wherever Mom happens to be (work, soccer practice, choir rehearsal, grocery store, or grandma's house).
And in case you don't happen to win the prize package here, we have a special offer for you, too!  Use code MomsDay to save 30% off our Digital Recipe Album packages and we'll send the bamboo cutting board at no additional cost – it's a great value and a delightful treat for your favorite family member.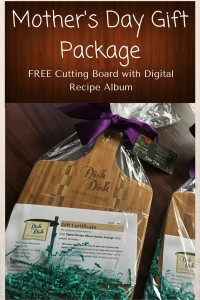 Enter for your chance to win, and be sure to check out the other giveaways in the LinkUp below for even more great prizes.