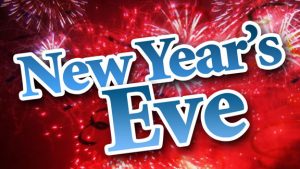 We are gearing up for New Year's Eve and excited about the end of one fabulous year as well as the new beginning and fresh start for the year ahead.
Don't worry if you have waited until the last minute to plan your New Year's Eve party food.  We have some simple, fun, easy recipes you can enjoy making with friends and dishing up for your favorite crew this weekend.
Especially if you will also have kids at the party, it's easiest to have several finger-food snacks that are easy for your guests to enjoy as they mingle and visit throughout the evening.
One of our favorite easy snack party recipes is this one for Mini Cocktail Dogs with a savory sweet raspberry chipotle dipping sauce (that you buy pre-made, so it's simple).  These are delicious when hot, fresh out of the oven, but also taste great at room temperature as the evening progresses.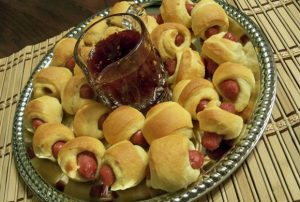 A simple Crescent Wrapped Brie is the way to please a crowd, especially if you're looking for a "fancy" looking cheese plate presentation.  No need for crackers (unless you want), since this dish is kind of an all-in-one option. Slice off a piece and you have the cheese, the crescent, and the dash of sweet jelly to enjoy with it.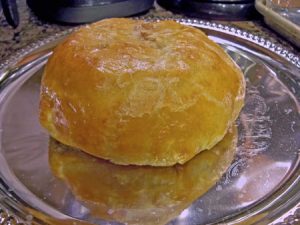 Hot dips like this Buffalo Chicken Dip are almost always a hit during the winter months; keep it warm over a steamer or in a crockpot (on low or warm) and serve with your favorite "dippers" like crackers, pita chips, tortilla chips, or veggies (celery works particularly well with this one).
In addition to these few recipes, add a small plate or bowl of fruit and vegetables, and you'll have a wonderful setup for the evening.
Do you have New Years Eve dishes that are traditions for you and your family?  Do you enjoy a full sit-down meal or prefer snacks and appetizer foods so you can graze throughout the evening? Please share your tips and ideas with us in the comments below.
Remember to snag a pic and record your favorite recipes right here in your Dish Dish online cookbook, so you can find the recipe next time you want to use it!