Facts to Know Before Buying
an Ice Maker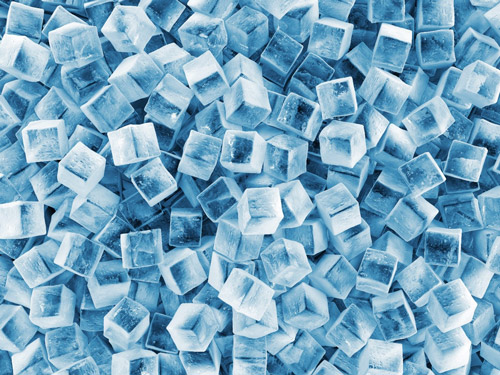 Learning about the utility and efficiency of an ice maker can greatly influence your purchasing decision. However, before making the purchase, it is important to learn a few things about an ice maker's most prominent features. By taking into account a few factors, you will be closer to purchasing the perfect ice maker for your needs.
In a regular food service environment an ice maker machine can function well for about 5 to 8 years, but you could make yours last even longer. TopIceMakerReviews offers its readers advice to help them find the best ice makers on the market, in addition to sharing about similar tools, like the ice crusher. Be sure to read some ice maker reviews to find out which ones are the best on the market, and consider these tips and tricks before purchasing an ice making machine.
1.
The Production Rate
This is a basic characteristic that any buyer should consider when shopping for an ice maker. Even if you use it only for summer parties, you do not want the device to produce too little ice and have to wait for a long time while guests are waiting impatiently for more ice. Thoroughly think about your ice requirements to know which device to choose. If buying such a machine for a family restaurant, then you need an ice maker with even higher production rates. However, for home use consider purchasing a device with medium production rate, depending on your particular use of the item.
2.
The Condenser
There are three types of condensers, namely remote air-cooled, water-cooled and air-cooled. An air-cooled condenser is likely to be more efficient than water-cooled. They become more susceptible to production loss, when the incoming water temperatures and surrounding air temperature increase. Generally, water-cooled condensers allow the device to produce ice more consistently regardless of the temperatures. However, these condensers also tend to use a lot of water. On the other hand, the remote air-cooled condenser is famous for being allowed to operate on the roof of your building or outdoors (for larger units like those needed for a family restaurant or small business).
3.
Energy Star Qualification
It is very important to purchase an ice maker that is qualified by ENERGY STAR. This way, you make sure the device conserves electricity and water. When purchasing an ice maker be aware that ENERGY STAR qualified appliances are better choices not only for the environment but also for your small restaurant, business or home.
4.
Technology
Depending on the brand you choose, the ice machine will provide various technology options. Instead of simply making ice as they are developed to do, there are some machines which have a variety of different functions. There are certain ice machines that allow users to program the ice production while also monitoring the entire activity. This way, users will know whether something goes wrong during the ice making process, allowing them to fix the problem before it turns into an unpleasant incident.
5.
The Size of the Ice Machine
Before ordering a device, make sure you have enough space to store it in your desired location. You should place it on your kitchen counter if there is sufficient space to efficiently operate. If you buy an upright or low profile unit, you will be able most likely to fit it in any corner of your kitchen. However, do not forget that certain ice machines will need more clearance on the sides, rear, and top, to allow them to work properly.
6.
Ice Style
Did you know that some ice makers allow you to choose among various ice shapes? Users can make ice cubes, octagons, pearls, flakes, nuggets, gourmet ice and half cubes. Each type of ice may be more desirable for certain functions. Think about the utility of the ice to establish the ice style you need or prefer for each occasion. If you only purchase the device to cool the drinks at a family dinner or reunion with friends, then the ice style won't really matter; however, for instance, if you use it to keep perishable food fresh, you would want to use ice flakes.
There are plenty of features and aspects to consider when purchasing an ice making machine. To make sure it is the right fit for your needs, pay attention to the size, ice production, filter, and condenser. This way you can be sure it will properly function, while improving your summer and allowing you to relax and enjoy your cool summer drinks, making you the best party organizer in the neighborhood.