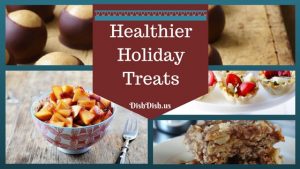 We are so excited about the holiday season – decorations, lights, gifts, surprises, family, friends, parties, — and good food, too!
Some of us might be getting a little older (and maybe wiser?), and are looking for ways to eat healthier while still enjoying treats for the holidays.
If you love to entertain, but are trying to bring some healthier foods to the table this holiday, we have some great recipes to share (without sacrificing flavor or enjoyment). (Click on the recipe title to access detailed recipe instructions).
Substitute frozen peaches if you can't find fresh ones and serve this salad up in mini cups for a fun appetizer.
Phyllo cups filled with tomatoes, basil and mozzarella.
A new twist on stuffed celery sticks, this recipe uses smoked Gouda and sun-dried tomatoes for filling.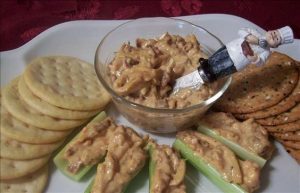 Cut these into strips for easy finger-food appetizers.
This is another great dish to serve up in mini dishes for a delicious appetizer.
Peanut butter, walnuts, coconut, honey, chocolate chips — mixed up and tossed in the fridge to cool into delicious bars.
Make some of your favorite recipes a little healthier and lighter by choosing healthy ingredient substitutes (low-fat, low-salt, low-sugar) – see Mayo Clinic suggested healthy ingredient substitutes.
For your dips, choose healthy dippers such as zucchini strips, carrot and celery sticks, red pepper slices, broccoli and cauliflower florets, whole grain crackers, baked pita or tortilla chips.
What are your favorite healthy holiday treats or hacks for making recipes healthier? We'd love to hear your ideas in the comments below.