Seriously?  Is that even possible?  Well, maybe in some households, but in our house it has been a challenge indeed.
So, I had to take a gander at Leann Forst's new cookbook titled "How to Get Your Kids to Beg for Veggies" and see if it seemed to solve every mom's problem (helping the kids get enough veggies in their daily routine) without the hassle of extra preparation.  Her trick?  Leann shows how to use veggies in the form of baby food and organic vegetable powders to sneak additional nutrients into favorite recipes in ONE STEP!  (And we're giving away a copy of her book in the contest below.)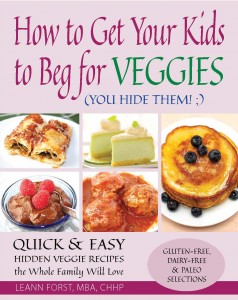 Could this be the thing that will make picky eaters a thing of the past and bring harmony to the dinner table?  With veggies "hidden" in recipes, the kids will be begging for their favorite dishes and not whining about having to finish their veggies.
The cookbook is packed with gluten-free, dairy-free, and paleo recipe options, and even has a section titled Kids Nutrition 101 as a guide for helping kids get the nutrition they need each day.
We loved that the book includes easy favorites like smoothies, pizza pocket sandwiches, chocolate muffins, turkey veggie meatballs, mac and cheese, pancakes, enchiladas, and even Banana Lime Cream Pie (and a whole lot more)!  With so many options, there are sure to be some new favorites for your family as well.
Here's one of the recipes from the cookbook for you to enjoy: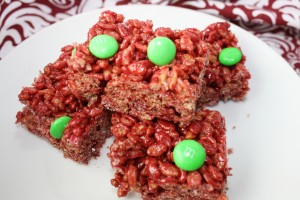 Whole Grain Beet Rice Crispy Treats
(makes approximately 15 servings)
*This recipe can be made gluten-free
Change up the color of M&M's to customize these to any occasion.
Ingredients:
•  6 cups of whole grain Rice Krispy cereal (you can substitute gluten-free Rice Krispy Cereal)
•  ½ stick of butter
•  40 marshmallows
•  1 serving of organic beet powder or ½ cup beet baby food
Directions:
1. Melt butter in large sauce pan over medium heat.
2. Add marshmallows and stir until thoroughly melted.
3. Add in beet powder or baby food and stir until completely combined.
4. Remove from heat and add cereal.
5. Stir until well blended, then pour into greased casserole dish.
6. Add M&Ms or garnish of choice, if desired.   Let set for 15 minutes before cutting.
To learn more about "How to Get Kids to Beg for Veggies", visit the author's website at www.groovybeets.com, visit the book's Amazon.com page, email Leann@GroovyBeets.com or call (214) 673-4788.
How would you like to win your own copy of Leann's new cookbook
"How to Get Your Kids to Beg for Veggies"?  
Enter here by June 12, 2015, for your chance to win!

a Rafflecopter giveaway


About the Author of the cookbook: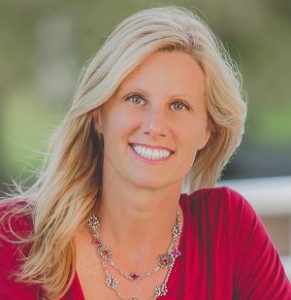 Leann Forst, MBA, CHHP, is a board certified holistic health practitioner. Forst received a Bachelor of Science degree from Upper Iowa University and a Master's degree from Drake University then went on to study over 100 dietary healing theories at the Institute of Integrative Nutrition, the world's largest nutrition school.  In 2014, she also authored "100 Ways To Lose Weight: Proven Methods From Worldwide Experts," available at Amazon.com.  In the fall of 2015, Leann will speak at Medical City Hospital Dallas to teach school nurses how to support families dealing with ADHD, asthma, allergies and autism.  Forst is a principal in Groovy Beets Natural Family Health, providing wellness programs to individuals and organizations.