Do you remember watching grandma or an older aunt retrieving favorite recipes from her recipe box when you were young?  Maybe you have fond memories of large family meals, fun times anticipating the delicious food tempting your taste buds as the aromas wafted from the tiny kitchen?
Have family members often lamented about how no one is exactly sure whatever happened to some or all of those recipes?  Or maybe one person was able to save most of them, but no one is sure of the best way to share them with everyone?
Preserving those famous favorite family recipes and passing them down to future generations is a beautiful way to continue a tradition of preserving family heritage and history through food and fond memories.  Dish Dish provides a way for families to do just that (especially made easy with our Digital Recipe Album package).
Members can set up an account and password, enter recipes themselves (or recruit other family members to help with the entering and typing process), complete with notes, references, and photos.  Then invite other family members to access and share the recipes with their own account on Dish Dish (this allows the option of saving the recipe to their own account and editing it a bit – if their family likes to make it just a little bit differently); or choose to keep the recipes private (and even with private recipes, members can choose to share a link to their "cookbook" – allowing only invited people to view those recipes).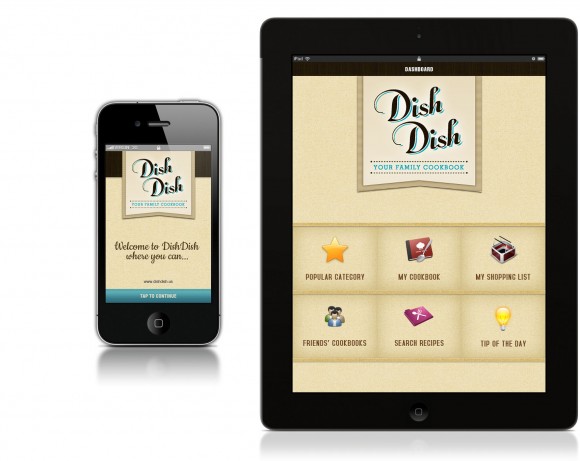 We are excited to offer such a wonderful tool for helping families preserve their heritage, traditions, and recipes in a way that is easy to share and enjoy with extended family around the world any time through the website and iPad/iPhone App.
So, don't delay!  Set up your free account to get started digitizing those recipes into a digital cookbook and preserve family traditions before they are lost.  (And if the thought of all that typing scares you, set up a Pro Account and we'll do the typing for you – simply take a picture or scan your recipes and fax, email, or mail to us; or take advantage of our Digital Recipe Album – we'll send a postage paid envelope for you to mail your recipe collection to us and we'll type them all in for you and then send them back with digital access and downloadable PDF).
Happy Dishin'!