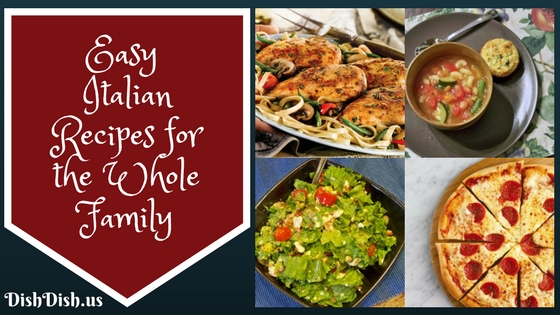 Our family loves enjoying some good Italian food – whether at home, in a restaurant, or in Italy!
Sometimes it's easy to think that Italian food has to include pasta (and if a family member is working around a diet restriction that discourages pasta, this can be a challenge). However, many Italian inspired recipes do not include (or require) pasta, and gluten-free pasta is becoming more widely available, if that helps.
Italian Soups
We love to eat Italian soups like wedding soup, minestrone (with or without pasta), or zuppa toscana. These soups can be made with meatballs (freshly made or pre-packaged), sausage, or ground chicken and include loads of vegetables (sometimes I even make minestrone by using up leftover protein and vegetables from the week rather than sticking with exact recipe ingredients).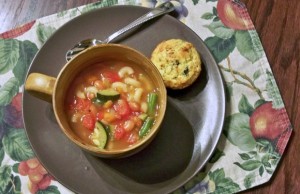 Italian Salads
For salads, there is no beating a top-notch Italian chopped salad, in my humble opinion.  Either enjoy the chopped salad as-is for a meatless dinner or add your favorite grilled protein on top for a little more hearty meal.
In both cases, your tummy will thank you for preparing such a delicious dish. It only requires chopping up a few vegetables and ingredients, and then topping with either a homemade vinaigrette or your favorite brand Italian dressing. Yum!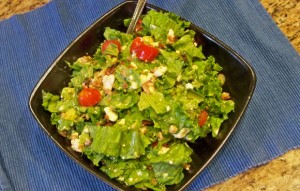 Italian Pasta or Pizza
Of course, we do love our pasta! So, we would be remiss not to include a couple of easy recipes for pasta dishes as well.
Use oven-ready lasagna noodles to make this classic Italian dish with ease. Shortcuts like store bought meat sauce also make the preparation go more quickly. While fresh and homemade are always better, enjoying a family meal together at the dinner table with less stress and clean-up is also pretty darn valuable.  And here's a Skillet Lasagna recipe for all the flavor of lasagna with a little less time and effort.
For a little different pasta twist, try this Italian dish with a creamy vodka sauce and veggies.  It is so, so good!


Pizza night! Make it a family fun night and everyone can help prepare toppings and make pizzas for the whole crew. If you are really in a hurry, use pre-packaged pizza crusts, but if you have just a little bit of time, try this quick pizza crust dough that doesn't have to rise and tastes so fresh, you will think it took all day. Then all you need is some sauce, cheese, and your favorite toppings to throw on top before baking. Delish! (Below photo by Carissa Gan on Unsplash)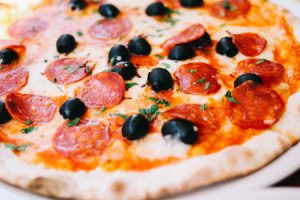 Italian Vegetables
Recently I have really come to enjoy roasted vegetables (broccoli, cauliflower, squash, green beans, carrots, peppers, onions, mushrooms, etc.) seasoned with some olive oil and Italian herbs  — such as rosemary, basil, oregano, and parsley.  Add a little more jazz by sprinkling some grated Parmesan or Italian seasoned bread crumbs over the top and tossing together after roasting.  Easy as you please, there's a delicious side dish (or a great base for serving your favorite protein over).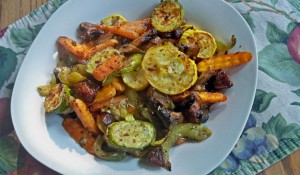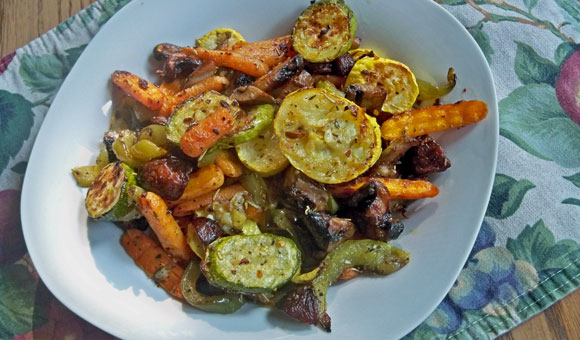 Italian or Tuscan Chicken
For me, unless roasting an entire chicken, I think the key to great Italian chicken is giving it some time to marinate for a while before cooking (and/or pounding the chicken pieces a little bit so they cook a little more quickly and are tender).  Dishes like Chicken Parmesan or Marsala, or a simple roasted chicken with veggies, are all great comfort food and not as difficult to dish up as you might think.
By the way, a tip for cooking the coated chicken well for either chicken parmesan or marsala is to make sure the oil in your skillet is quite hot before placing the coated chicken pieces into the skillet. This will keep the coating from sticking to the pan, and the pieces will brown nicely.
Italian Bread
Last, but definitely not least, maybe you're looking for some easy bread recipes to go with your Italian meal.  Hands down, my favorite one, is Rosemary Bread, similar to the bread dished up by Macaroni Grill restaurants. While it is a yeast bread, it doesn't require much kneading or  time to rise, so it really is a fairly simple (and out-of-this-world delicious) bread to serve up with your meal.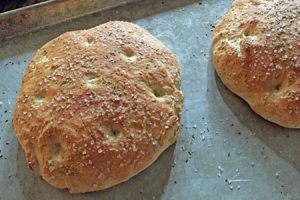 Most importantly, Italian food always makes me think of large families around big tables. In my mind's eye, the crowd is spilling out the door, laughing, sharing memories, helping in the kitchen, enjoying each other's company; and this, this is what dinner around the table should be like.  So whether you're dishing up simple plates of spaghetti or a more robust lasagna or chicken dish, remember that the important thing is to keep our eye on the prize of enjoying each other's company as we gather.
Do you have favorite Italian dishes your family enjoys or family traditions around such recipes?  We love to hear your thoughts in the comments below.