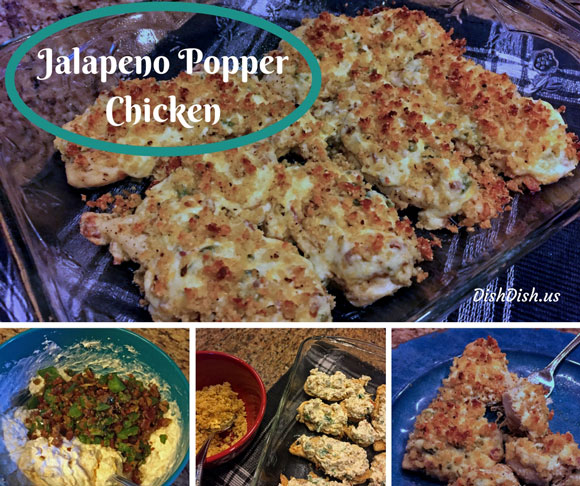 Don't you just love Jalapeno Poppers or Jalapeno Popper Dip, or even better – bacon wrapped Jalapeno Poppers?  Yum!
I love those flavors and wanted to bake up a chicken dish with that creamy jalapeno goodness, but I didn't want to have to stuff the chicken pieces -it just seemed like too much work!
Voila!
This baked chicken dish is so simple and even though it looks like a lot of ingredients, they're quick to pull together for an easy weeknight dinner (while also unique enough to thrill dinner guests). (See detailed Jalapeno Popper Chicken Recipe).
I started off by seasoning some chicken tenderloins with fajita seasoning and pounding them a little bit thin before browning in a skillet.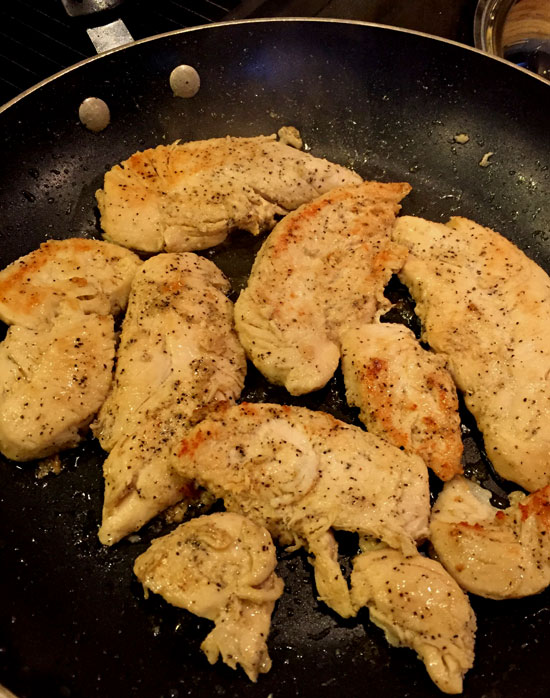 While they were browning, in a small skillet, I sauteed some diced jalapeno with finely minced onion and chopped bacon pieces (you could cook up the bacon slices with the jalapeno and onion and then chop afterwards or however you prefer – I actually used pre-packaged bacon pieces for ease).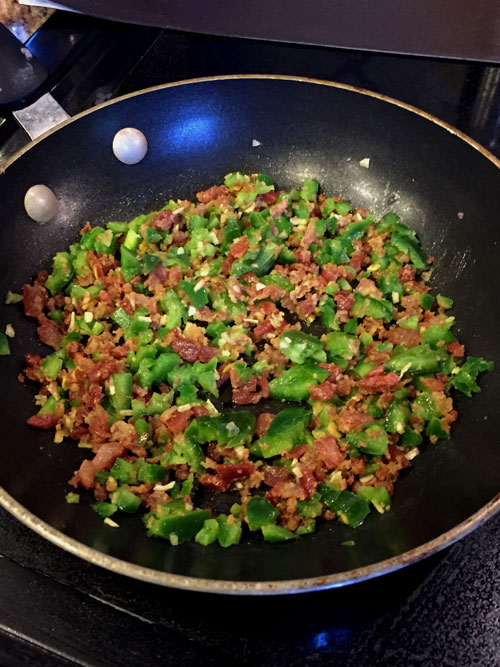 In a small bowl, for the creamy jalapeno topping,  I stirred together softened cream cheese, light sour cream, shredded cheese, and Parmesan; to which I then added my cooked jalapeno, onion and bacon pieces.  Whew – that's going to taste good!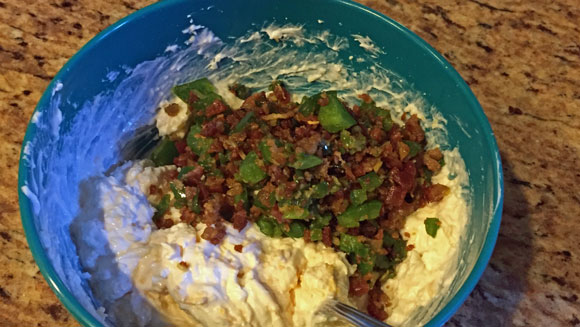 Next, so there would be a crunchy part to the dish – I mixed together some Parmesan, panko crumbs (I used Italian seasoned Panko) and melted butter.
In a greased baking dish, I placed the browned chicken pieces, topped each piece with a portion of the creamy jalapeno topping, then sprinkled Panko topping over all.  After baking at 375 degrees F for 10-15 minutes until Panko started to brown (I turned on the broiler for 3-5 minutes to finish browning it, in the end).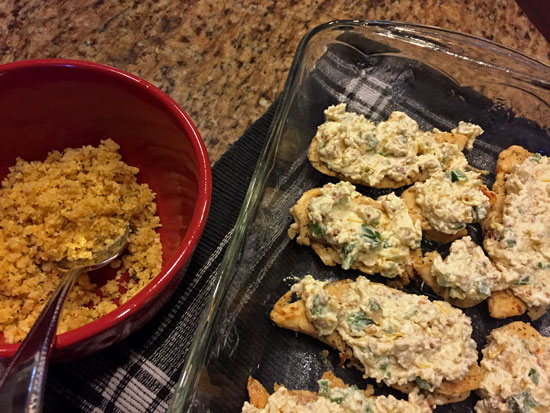 That's it!  Serve it with a salad or some sauteed veggies and your favorite muffins or rolls for a delish dinner.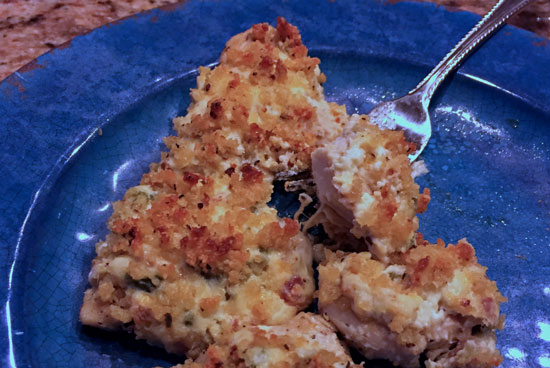 If you enjoyed this recipe, you might also like:
Grilled Chicken and Corn with Jalapeno-Lime Dressing
Frank's Red Hot Buffalo Chicken Dip