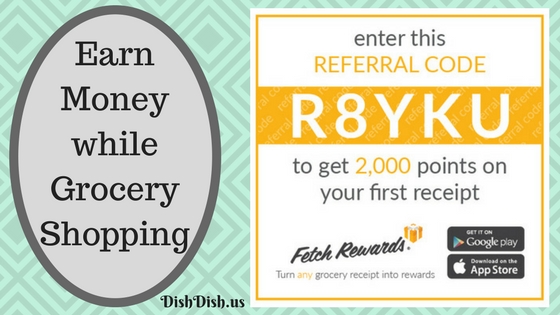 If you, like myself, are always looking for ways to save a little money, or even earn a little money, and be wise with your money, you are going to love this easy way to actually earn money when shopping at any store without buying anything extra or investing time and resources!
Scan Receipts
It sounds too good to be true, but it isn't. With the Fetch Rewards app, you scan your receipts after shopping at any of over 250 stores and earn money back based on your purchases.
You'll earn points from lots of different brands – so any store where you're buying baking supplies or groceries, canned or boxed goods, frozen foods, snacks, beverages, and beauty or personal care products, could build your rewards.
The app also makes suggestions for products and brands that might earn more points, too, when reviewing my receipt – so I can plan for that next time, if I want.
(Below photo by Joshua Rawson-Harris on Unsplash)
Earn and Spend Rewards
The great thing about these point rewards earned in the Fetch app is that you can spend them on many different types of gift cards – everything from restaurants, retail, travel, charity, clothing, home goods, and entertainment to office supplies and pet supplies, and more.
Start Earning Money Today
The Fetch Rewards app is available on both iTunes and the Google Play store, so it's easy to use from whatever device you may have.
Additionally, with this special code, you'll earn a whopping 2,000 points up front as soon as you scan your first receipt!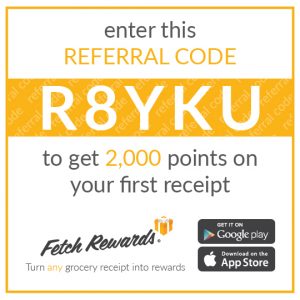 It's So Easy!
I love how easy it is to use, and have already started racking up points which I'm excited to be able to use for sprucing up the house decor, getting gifts for friends and family, or picking up a new something special just for me (without having to budget for it). Yay!
Please leave us a comment below and let us know what you think – how would you use your rewards points?