Many churches, social groups, neighborhoods and community groups enjoy creating a community cookbook of favorite recipes to share.  If you would like to create a community cookbook for your church group, neighborhood, or community group, Dish Dish offers the unique opportunity to organize recipes online for your group in a digital cookbook!
You don't have to worry about printing and it can easily be updated, recipes added or deleted, all with members being able to search for recipes, create shopping lists and menus and more.  Organizing recipes online for your group with Dish Dish provides these benefits:
Store Recipes Digitally Online
– Easy access from mobile devices as well as the computer
– Easy to create shopping lists or menus with the recipes
– Find them all in one place

Unlimited Storage of Recipes
– Store as many recipes for your group as you would like
– Add photos and notes with recipes, too
– Easily update the cookbook with new recipes
– Let us type the recipes in for you
Shareable Cookbook
 Link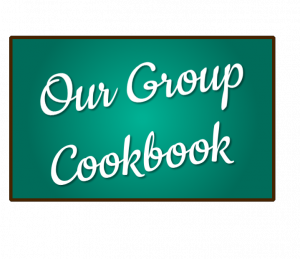 – Share link to entire cookbook directly from your group's website
– Easily view and search recipes directly from the shared link
– Individual recipes can be shared easily
Save entire cookbook as a
PDF
– Provides a backup copy as well as a printable option

Simply purchase a Pro Account for your community group (only $19/year), send in your first 20 recipes to recipes@dishdish.us for us to type into your community cookbook
(and log in to add unlimited recipes yourself).
If you have any questions, reach out to us
at support@dishdish.us or 214-450-7612.