Many churches, social groups, neighborhoods and community groups enjoy creating a community cookbook of favorite recipes to share.  If you would like to create a community cookbook for your church group, neighborhood, or community group, Dish Dish offers the unique opportunity to organize recipes online for your group in a digital cookbook!
You don't have to worry about printing and it can easily be updated, recipes added or deleted, all with members being able to search for recipes, create shopping lists and menus and more.  Organizing recipes online for your group with Dish Dish provides these benefits:

Store Recipes Digitally Online
– Easy access from mobile devices as well as the computer
– Easy to create shopping lists or menus with the recipes
– Find them all in one place
– *Private collection option available, also

Unlimited Storage of Recipes
– Store as many recipes for your group as you would like
– Add photos and notes with recipes, too
– Easily update the cookbook with new recipes
– Let us type the recipes in for you
Shareable Cookbook
 Link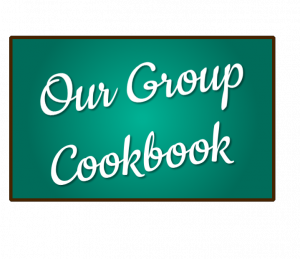 – Share link to entire cookbook directly from your group's website
– Easily view and search recipes directly from the shared link
– Individual recipes can be shared easily
Save entire cookbook as a
PDF
– Provides a backup copy as well as a printable option
– Easy to organize and edit for printing on Blurb or Bookpatch, if desired
– Share with those who prefer print to digital
Simply purchase a Pro Account for your community group
(only $19/year),
send in your first 20 recipes to recipes@dishdish.us for us to type into your community cookbook
(and log in to add unlimited recipes yourself).
*If you would like to share your community group's recipes privately,
select our private option below for $29/year
(all recipes are private, visible only to those whose friend request you accept on Dish Dish).
Contains all features and options outlined above.

We offer a 100% satisfaction guarantee!
And we will never share or sell your information to anyone else.
After all, we don't like to get spam either!
(Or start out with a Free Account and see what you think!)
If you have any questions, reach out to us
at support@dishdish.us or 214-450-7612.