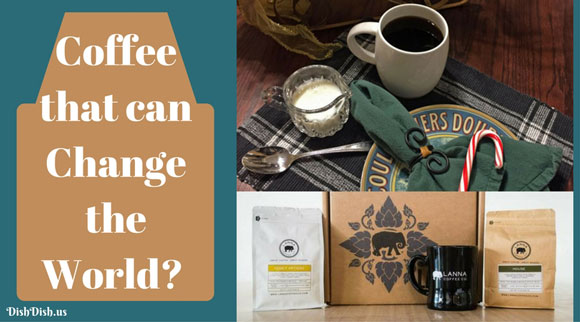 Coffee can do that? Would you like to know that your cup of coffee each morning is providing global impact and changing the world?
In case you haven't heard, that is exactly what Lanna Coffee is all about – providing fantastic coffee direct to your door all while transforming lives in Thailand.
Lanna coffee has a gentle flavor without any bitter aftertaste and comes in light, medium or dark roast as well as a medium roast decaf.  I love their descriptions of the various roasts – light (bright, sweet, floral), medium (balanced, vanilla, nutty), dark (full body, roasty, chocolatey), and decaf medium (balanced, dark chocolate, fruit).  It all sounds delicious!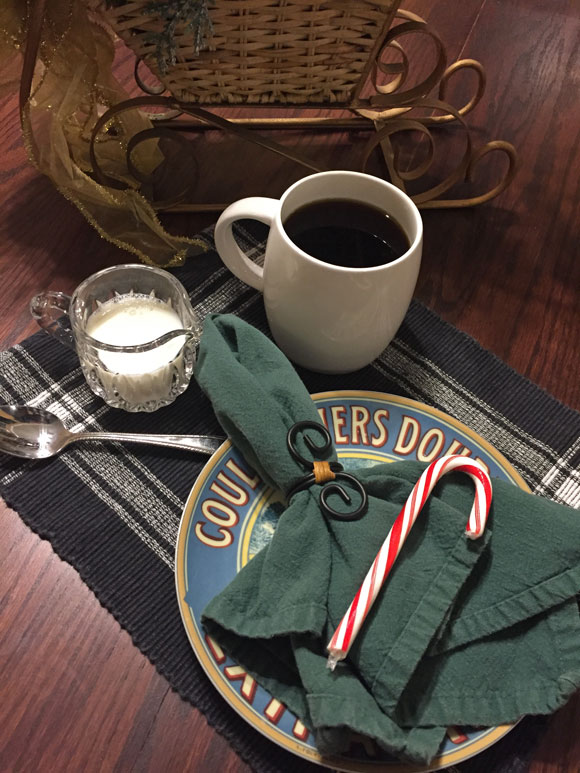 We are impressed with their story of providing hope and economic opportunity for hill tribes in northern Thailand while also being meticulously careful with their processes for farming and sourcing this fabulous coffee.  They work directly with local farmers, planting coffee trees in the existing rainforest so there's no clear cutting or deforestation.  No pesticides or fertilizers are used in the growing process, so you don't have to worry about hazardous chemicals or additives.
On top of providing the village farmers with a safe and profitable crop to grow, they donate 25% of profits to provide fresh water, health care and education – all vital to these communities.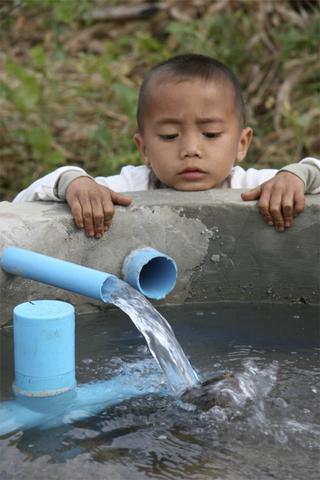 So, how can you support the cause while enjoying some amazing coffee?
There are actually several options available – subscribe for 12 oz. bags (ground or beans), 2 pound bags (ground or beans), or single serve KUPS.  Right now they're offering a FREE coffee sample when you sign up for a subscription, so you can try first and make sure you enjoy it as much as we did.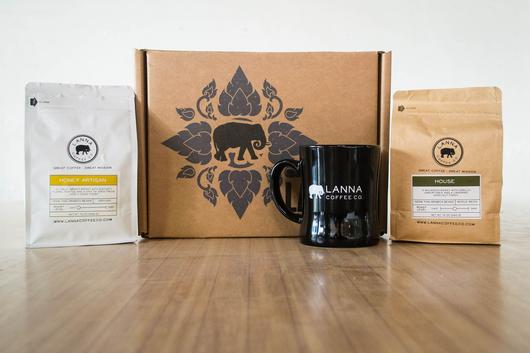 Plus they have some amazing gift packages for Christmas – gift subscriptions, packages with coffee, chocolate, and/or a mug or subscription package.  Terrific gift ideas (and you'll be making a difference helping families)!
We really enjoyed the House blend, a refreshing medium roast coffee with subtle vanilla tones.  It is nice to be able to order it as either grounds or beans, whichever works best for your household. The box it comes in is sturdy, decorative, and comes with enclosed information sharing about the cause, how your purchase is helping support villagers in Thailand and their families with life-saving hope and resources.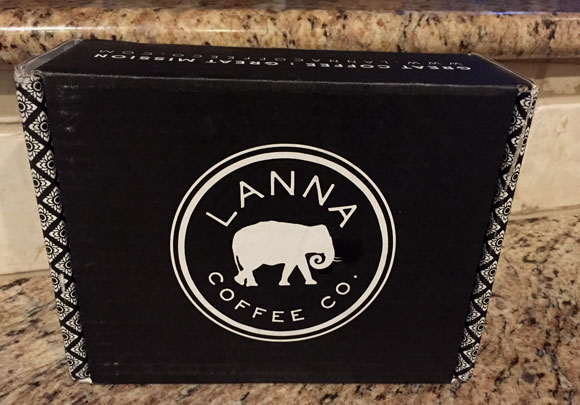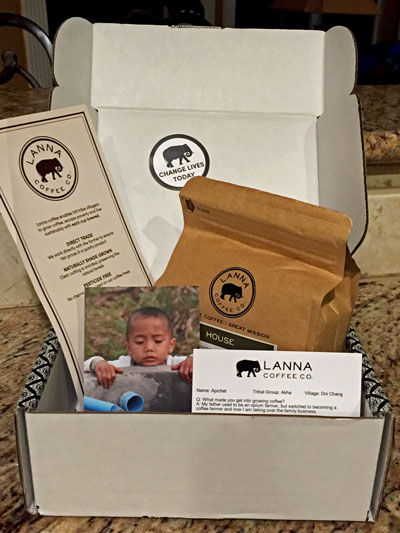 It is so wonderful to sit and enjoy a cup of delicious coffee, and while you sip the refreshing warm brew, know that you've helped a struggling family improve their lives and hope for a future.