With the school year right around the corner now and summer coming to a close, we wanted to help you out with a fun organizing tool to save you time and money in the coming months.
This adorable Dry Erase Chalkboard Menu Planner set will help you get meals planned and organized each week (deferring the dreaded "What's for Dinner?" question each afternoon), and it comes with colorful markers (to keep things fun), along with a Kitchen Conversion Chart for converting various liquid and dry measurements as well as cooking times for various types of food.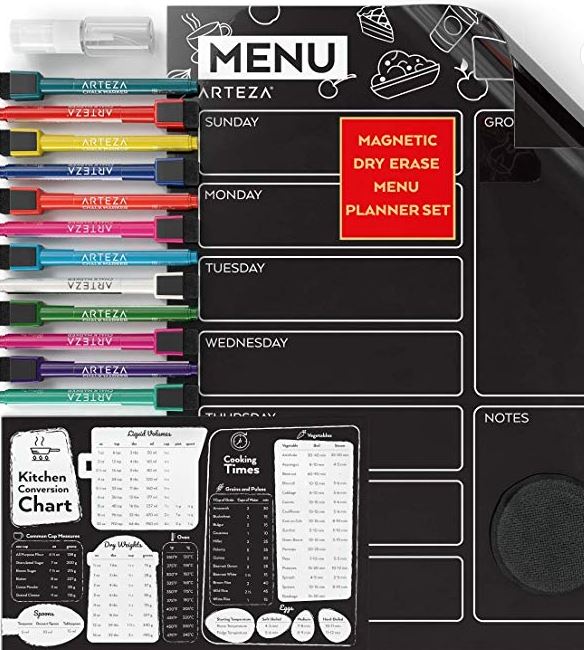 Even better, all the pieces are magnetic, so you can easily attach to the fridge or a nearby magnetic grease board. Additionally, there is an area for Notes and a Grocery List (so as family members discover you are out of an item, it can be added to the list right there, easy for you to find when you make out your final grocery list for the week – for which we hope you are making good use of your Dish Dish Online Cookbook App!)
If you are stressing about how to keep all the plates in the air, balanced and spinning, as you start a new school year, or just as we head into a busy fall season, one way to make daily life less stressful is to have an organized plan for meals each week (saving you money when grocery shopping, and saving you time each day getting ready for dinner).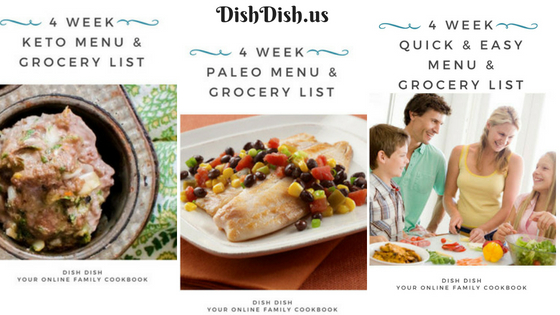 Be sure to enter below for your chance to win and share with a friend who could use some organizing help (also, scroll down to see lots of other blogger giveaways in the Giveaway Hop).
We are glad to be participating with a host of other bloggers in a Giveaway Hop, with each blogger hosting their own fabulous giveaway, so be sure to click through below and check out the other amazing giveaways going on!