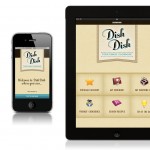 This Black Friday weekend (Friday through Sunday), take advantage of our Recipe Organizer Sale (with Free Shipping) here at Dish Dish.  If you are looking for the perfect gift for a foodie friend, an eco-friendly gift, a "green" gift – to help them (or yourself) get recipes organized online, eliminating paper clutter and waste, our Concierge Offer fits the bill.
Use discount code BF2014 to save $15 off our best-selling Concierge Offer and get Free Shipping! (enter code on next page after adding to cart below)
Help yourself or a foodie friend get started organizing recipes online in a digital cookbook account with the Dish Dish Concierge Offer that includes: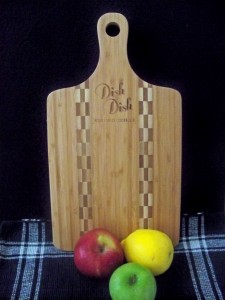 Our 100% bamboo,
decoratively inlaid and
eco-friendly cutting board (8×15 inches)

Thirty recipe scans (scan or take pictures of recipes you want added to your account and email them to us – we'll type them in for you within 2 business days)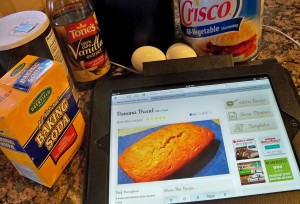 One year Dish Dish Pro account
access which helps you:
1. Import and organize recipes from Facebook or any website with the click of our Recipe Import Tool
2. Impress your friends with printed decorative menu or recipe cards at your next event
3. Add videos with your recipes – so you can show grandma how you and the kids make her favorite cookie recipe
4. Plan menus – use the menu planner tool to plan meals for an event or for the week or month
5. Add multiple photos with a recipe – show various steps of the process or just extra photos for better view
6. Print recipes in different print sizes (4×6, 5×7 or full page)
7. Add even more scanned recipes for entry at the discounted price of $.65 each (instead of normal $.99 each)

As well as basic features like: shopping list, keeping recipes private, access to download and save your cookbook as a PDF, auto sync of your account across devices, one-click re-sizing recipes.
(enter code BF2014 on next page after adding to cart for $15 discount and Free Shipping)