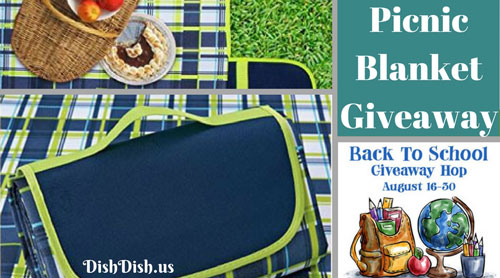 We are so excited about the back-to-school season – fall is just around the corner, and we hope that soon it will be cooling down enough around here in our home state of Texas that we'll be able to spend a little more time enjoying the outdoors.
With that in mind, we thought it would be fun to give away one of these fabulous outdoor picnic blanket mats – big enough for your whole family to enjoy.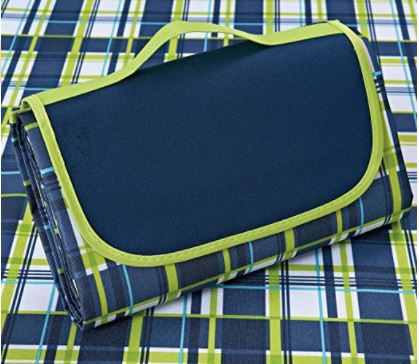 These totable, waterproof, foldable, washable blanket mats are perfect for so many activities – whether you're by yourself or with the whole crew.
They are a must-have for days when you're planning to do any of these fun activities:
1. Go to the park
2. Sit outside at a sporting event (makes a great cover for those hot or cold bleachers, too)
3. Play at the beach (or just sit and read a book)
4. Hike and enjoy a picnic
5. Camp out (either at your local park or in the back yard)
6. Tailgate at a concert or other outdoor event.
Or maybe you just want something compact that you can keep in the car or RV for an emergency blanket.
This particular outdoor blanket mat is also machine washable – for when there's a little too much dirt on it for simply wiping off or shaking out (been there, done that!).
It measures a full 80-by-60 inches when stretched out, but folds up into a mere 14-by-7-inch tote with a handle for easy carrying around and packing in the car.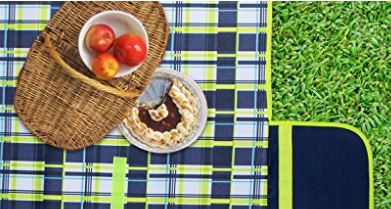 Enter below for the chance to win one for your family to enjoy!  We wish you all the best as you head into the school and fall season.
Please scroll down further to check out other Back to School giveaways you can enter, too, with lots of other fun prizes in the Back to School Giveaway Hop by Review Wire Media.