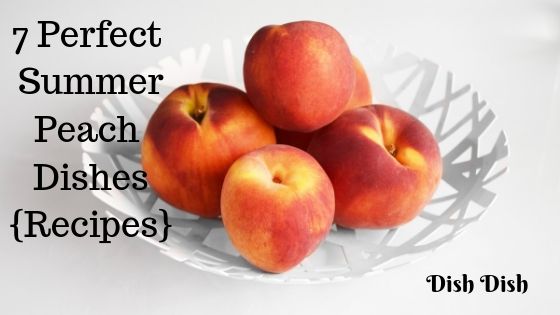 Driving along the highway in south Texas, just the right time of year, the peach stands open up all over the place, with huge baskets of juicy, plump, fresh peaches that make your mouth water and your heart beat fast with anticipation of such delicious pleasure!
A couple of times, we have even ventured out as a family, visiting peach orchards to pick our own baskets full of peaches for enjoying.  This is so much fun and elicited great family memories!
So today we are presenting 7 examples of perfect summer peach dishes – whether you were able to run out and pick your own, pluck some juicy fresh ones from a local farmers market, order from your local Greenling, or simply bring some home from the grocery store.
(Clicking on the title of each of these dishes will take you to the detailed printable recipe, photo, and ability to save the recipe, add ingredients to your shopping list, or share the recipe with a friend.)  Here goes!
1. First, a delicious Slow Cooker Peach Cobbler – slow cooker desserts are nice for not heating up the kitchen, and mixing all the ingredients ahead, then cooking while you're working on other dishes.  Peaches mixed with rolled oats, butter and spices – yum!
2. Peach Smoothies are a healthy and delicious way to enjoy fresh peaches (or frozen, if you've saved them for the rest of the year).
3. Roasted Peach and Cheddar Biscuit Sandwiches – macerated peaches and cheddar on a buttermilk biscuit; breakfast, lunch, snack … as you please.
4. Fresh Peach Lemonade is one of our favorite summer beverages – fresh, chopped peaches and fresh lemon juice make a winning combination.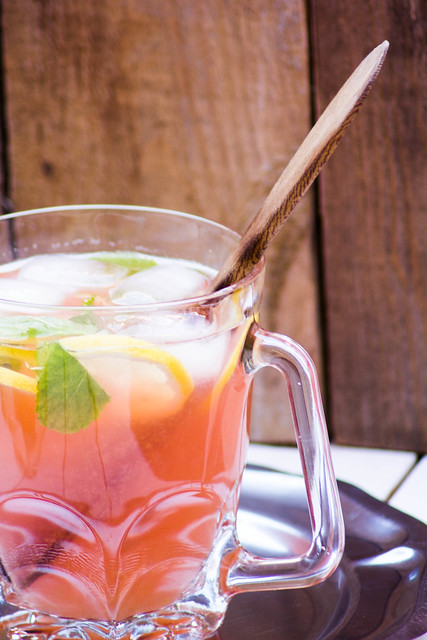 5. Peaches and Cream Pockets – easy recipe using crescent roll dough for a crust wrapped around fresh peach slices and cream cheese filling, baked up for a sweet, tasty treat any time.
6. Gingered Peach Jam – only 5 simple ingredients and no canning knowledge required with this easy recipe for making your own jam!
7. Tomato and Peach Salad – fresh heirloom tomatoes, peaches, and corn topped off with a little feta and lightly seasoned bread crumbs.
So, how do you like your fresh summer peaches?  Do you save them for the rest of the year by freezing, canning, preserving as jam or pie filling, or something else?
We would love to hear about your favorite summer peach dishes!
Remember you can keep track of all your favorite recipes right here in your own online cookbook account at Dish Dish – absolutely free!  (Share recipes, find your favorites, create shopping lists and menus, and access from around the world whenever you need them.)